Wild 'N Out Returns to NYC with New Live Elements
Wild 'N Out returns for the second half of season eight with new format, new games, and new celebrity guests.
---

Nick Cannon, and his popular MTV show
Wild 'N Out,
is scheduled to return to MTV on Thursday, March 2, 2017. Right in the heart of NYC, at the MTV Studios at 1515 Broadway in Times Square, the show brings a fresh approach to the comedy-rap-battle genre that Cannon is credited with creating. With an upcoming schedule consisting of 5 shows to be broadcast live throughout March 2017,
Wild 'N Out
returns to the main MTV network. The show had moved from MTV2 to the primary MTV channel in 2016, even though the show previously aired on MTV2, where it found its early success and still holds the record for the second highest rated show to air on MTV2, when the season 7 premiere aired in June 2015 with a rating of 1.3 with 4.4 Million viewers. MTV has used
Wild 'N Out's
show ratings success to springboard its own stable of other MTV programming that harbor great promise for this season, including
Are You The One?
,
Catfish: The TV Show
and
Uncommon Sense Live
.
Wild 'N Out to Remain a Part of MTV Line-Up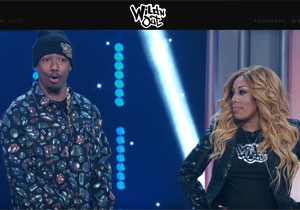 It's been a wild ride for
Wild 'N Out.
The show originally premiered on MTV in July 28, 2005. The show ran until the summer of 2007. While the show was on a six-year hiatus, reruns had performed very well. In November 2012, MTV2 announced the show would return in 2013 and the premiere episode of the 2013 season had a total of 1.1 million viewers. Given the success of the show, MTV decided to air the eighth season of
Wild 'N Out
on the original MTV channel. Given
Wild 'N Out's
longstanding success and history as being one of MTV2's most successful programs, it appears MTV hopes the longstanding success that
Wild 'N Out
experienced on the sister channel MTV2, can be sustained on the larger platform of MTV.
New Format Changes For 2017 Shows
As
Wild 'N Out
returns for the second half of its season eight, on March 2, 2017, the show will introduce a new element where Cannon searches for the next
Wild 'N Out
star in a new segment called, "So You Wanna Wild Out?". This segment is akin to a talent search (showing a few shades of AGT), where the show plans to find the most qualified up-and-coming comics to join the cast of
Wild 'N Out
. They are also looking for new
Wild 'N Out
girls, so we could expect to see the new Jennifer Lopez discovery. In typical
Wild 'N Out
fashion
,
the up-and-coming comedians will go toe-to-toe to earn their spot on the roster. The victor will be decided by a combination of Nick Cannon and social media feedback, bringing Millennial and GenZ viewers to watch the show live, something they normally would not do. Throughout the years,
Wild 'N Out
has kept their proverbial ears to the ground in incorporating cast members that their target audience recognizes.
Wild 'N Out
has acquired talent that have gained their notoriety through social media and internet popularity and continue to do so, with newcomers to the cast: Michael Blackson and Tonio Skits, they join existing members Andrew Bachelor (King Bach) and Timothy DeLaGhetto, all of whom, have gained their fame through internet viral videos.
Opening Show Format of Wild 'N Out Mid-Season Premiere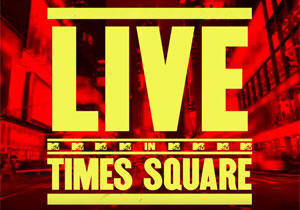 The mid-season premiere of
Wild 'N Out
is scheduled to air two shows consecutively, (the first episode beginning at 9:00 PM (EST), and the second episode set to air at 9:40 PM (EST),
Wild 'N Out
will broadcast live, in-between episodes, bringing celebrity guests, interacting with fans in studio (and online) and showing behind-the-scenes footage of the show. The live wraparound segment is a new element
Wild 'N Out
is adding to its arsenal, time will tell whether it turns out to be a substantial live integration, or simply capitalizes on the semantics of "Live" and just abjectly tossed in as filler between both the episodes. Notable celebrities due to appear on the upcoming season of
Wild 'N Out
are: 2 Chainz, Migos, Chris Paul, Trina and Omarion. The first show's celebrity guest is rapper, 2Chainz, with singer K. Michelle taking on the celebrity guest role for episode two of the March 2nd mid season premiere.
Wild 'N Out Returns After Cannon Quits America's Got Talent
The announcement of
Wild 'N Out's
return comes on the heels of Nick Cannon's huge announcement that he would be leaving the NBC TV program show,
America's Got Talent
(AGT), a show that Cannon has hosted since 2009. On February 13th, 2017 Cannon posted on his Facebook account, that he would be leaving
America's Got Talent,
after the host claimed that he was threatened with termination as a result of controversial jokes he had made during his comedy special taping, that aired on Showtime on February 10, 2017;
Nick Cannon: Stand Up, Don't Shoot
. On February 15th, 2017, it was announced that
Wild 'N Out
would be returning to MTV on March 2nd. According to TMZ, Cannon had been earning around $4.5 million a season for
America's Got Talent
. That would seem to be a hefty amount to voluntarily forgo, especially with the birth of his third child, Golden "Sagon" Cannon with mother Brittany Bell, on February 21st, 2017. If Cannon was indeed on the verge of being let go, the move may have been a pretty smart preemptive action to quell the embarrassment of being fired by NBC. Other reports had been surfacing regarding the state of the Nick Cannon's mental health. While his own social media posts have refuted claims that his mental health is in question,TMZ reported from a close source that the friction between Cannon and NBC was having an adverse affect on Cannon, to the point where his Lupus symptoms were being aggravated, which is quite understandable given the pressure of his multiple roles. In 2012 Cannon quit his radio obligations, citing his condition as a factor. With the exception of Cannon's Facebook post citing his decision to leave AGT. There has been no official release from
America's Got Talent
, or from NBC citing Cannon's departure. In addition to the lack of any official word, Howie Mandel (a judge on
AGT
) released a video where he pleads for Cannon's return to the program, which would imply that the relationship has not been officially severed. In addition to Mandel's plea, promotional materials from NBC and "On Camera Audiences" still include Cannon as host and still a part of the program for upcoming recording dates. TMZ reported that Ryan Seacrest is the front-runner to replace Nick Cannon on the show, but Seacrest denied any interest in joining AGT, especially after his abject ratings failures on
American Idol
and
Knock Knock Live
, both shows that he hosted.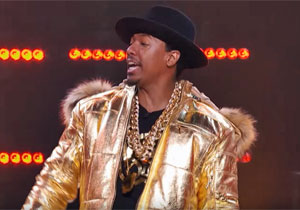 Nick Cannon Gets To Focus On A Single Project
Nick Cannon has a lot riding on the mid-season premiere of
Wild 'N Out Live
as this will be the first time since 2009 where Cannon's sole television gig is
Wild 'N Out
, where, as before the program seemed like a secondary, or even tertiary project in his priority list. Now that MTV has decided to bring back
Wild 'N Out
on its main TV network for a second straight season, Cannon hopes the show can sustain its high popularity when it was one of the most popular shows on the lesser viewed MTV2. Although the bar was not set high for the sister-network, as the channel primarily airs reruns of content that is originally aired on MTV. The permanent move to MTV makes sense for the show, and for MTV itself, as the quality and quantity of its original content has diminished in recent years, but promises a strong resurgence with the new stable of shows. Expect to see sparks fly on the mid-season opener of the show, which will be nothing less than Nick Cannon on full throttle, although MTV may not be quite ready for it.