What We Do
Founded in 2003 TVTaping Inc. provides a variety of operational services to TV shows in the New York City area. Services include; audience management and acquisition, customer outreach and audience transportation. TVTaping can also provide TV show pre-production, post production, show marketing, TV spots, Ad-buys, press releases and TV show promotions.
Corporate Team
James Clark
CEO and President
James Clark developed a deep-seated passion for television from a young age. His parents often worked late into the night so the television often acted as a best friend and mentor for James as he awaited his parents return. Though unsure of what his future had in store for him, James knew he wanted to work in the television industry. He went on to attend Ohio State University and graduated with a BA in broadcasting. After being a part of several television crews over the next few years, James discovered that the general public was largely unaware of how to attend live TV show tapings. Seeing this as an opportunity with untapped potential, James created TVTaping.com, the number one source of live TV Show information in NYC. James would go on to develop his website further and hopes to instill his love of television into as many people as possible, but faces an uphill battle with the decline of TV amongst the younger demographic, who often do not own a TV at all.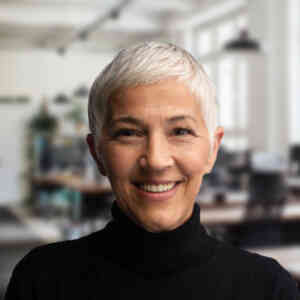 Evelyn Wilson
Vice President
Evelyn Wilson grew up in Albany, New York, where she dreamed of one day becoming a famous novel writer. She had always loved storytelling of all kinds, whether it was from television or novels, but the creative writing bug never bit her. Evelyn wanted to play a role in the development of storytelling however she could, so she would go on to study marketing at Georgetown University with the goal of helping the next generation of writers gain knowledge and exposure. Shortly after graduating, Evelyn began acting on those goals, and helped media companies such as HBO develop marketing strategies to launch several popular television shows like The Sopranos. Evelyn is a fantasy show fan and regrets leaving HBO before having the opportunity to assist on the production of Game of Thrones. Although she is not too upset about her past employment decisions, as she still loves being a part of the TVTaping family, she would love to go back for just one day and help HBO on their next ground breaking project.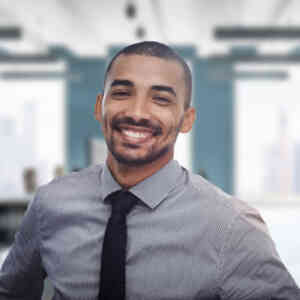 Dennis Reed
Director of Operations
Dennis' first venture into the world of management was when he became a camp counselor at the age of 15 at Kellerman's Resort in the Catskills, Upstate New York. He quickly grew to understand that if you want people to follow your instructions, in this instance being small children, you must gain the respect of your subordinates. By gaining this respect, Dennis was able to have a successful and fun relationship with his campers while still being able to manage their actions. He took this mindset into his higher education and earned a Bachelor of Science Degree in Management from Lehigh University. From there, Dennis worked as a manager for Procter & Gamble, but eventually left his position because he found the work-life balance did not align with his other passions which includes Fortnite and Apex Legends. It is at that point where Dennis found TVTaping.com. He has been on the team since 2008 and loves being able to develop his style of management in a field he still finds enjoyable.
Editors Note
Writing employee bios is never fun, so we changed it up bit by asking everyone in the office to write about another employee. To make it fair, we drew names out of hat. It was a completely lucky break who got the boss and who got their peers. We then set to work writing a few lines about each other, trying not say anything too controversial. To see yourself from someone else's perspective can be a challenging and eye-opening experience. It is amazing what other people see as your best or worst features and where you see yourself in the world of work, This project has not only brought the team closer, but help us understand each other a little bit better.