The Meredith Vieira Show Premieres This Fall
The Meredith Vieira Show will premiere on August 25, 2014 with free tickets available to attend the taping at 30 Rockefeller Plaza.
---
NBC Universal Grants Vieira Her Own TV Show - Premieres on August 25, 2014

Meredith Vieira, who won over the hearts of Americans by hosting
Who Wants to Be a Millionaire?
for eleven seasons, in addition to her many other television talk show appearances, has finally earned her own show.
The Meredith Vieira Show
will premiere on Monday, August 25, 2014 produced by NBCUniversal and airing in syndication. The show will be filmed in New York City's world famous 30 Rockefeller Plaza with a live studio audience. This daytime talk show will have six episodes a week, with tapings taking place twice a day every Tuesday, Wednesday, and Friday at 10:00am and 3:00pm. The producers of
The Meredith Vieira Show
are inviting audience members to attend this exciting premiere taping on August 25th free of charge! The show will feature celebrity guests, interactive games, human interest stories, and a slew of other surprises, and free tickets can be acquired by phone or online, by calling 212-664-3056, or by visiting the website www.meredithvieirashow.com/tickets.
Viera's Incredible Career Escalation: News Announcer, 60 Minutes, Millionaire and The View
Vieira's career began in the mid-1970s as a radio news announcer in Worcester, Massachusetts. She entered the realm of television first in Providence, and then in New York City serving as an investigative reporter at WCBS-TV from 1979 to 1982. Until 1984, she served in Chicago as a reporter for CBS; this is where she first gained national recognition. From 1985 to 1993, she was a correspondent for nationwide news shows including
West 57th
,
60 Minutes
, and finally as co-anchor for
CBS Morning News
. In 1994, Vieira transitioned from CBS to ABC, first as a regular correspondent for the ABC show
Turning Point
. Meanwhile, she also hosted the Lifetime channel's show
Intimate Portrait
from 1995 to 2004. When The View debuted in 1997, Vieira was its original moderator and co-host, a position she held until June 2006.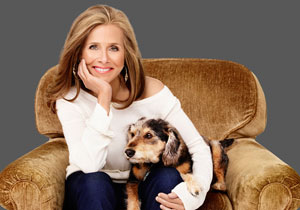 In 2002, Meredith Vieira took over Regis Philbin's position as host of the renowned show
Who Wants to Be a Millionaire?
Upon her takeover, the show transitioned from being aired only on ABC to being nationally syndicated. In January 2013, after eleven seasons, Vieira announced that she would be leaving
Millionaire
after filming over 1,800 episodes and awarding contestants over $70,000,000.00. Meanwhile, upon departing The View in 2006, Vieira accepted the position of succeeding Katie Couric as co-anchor on the NBC show
Today
. Her contract stipulated that she would not appear on Today for any hours that conflicted with
Millionaire
; as such, she rarely appeared in the third or fourth hours of the show. She remained in her position on
Today
until 2011. In 2012, Vieira co-hosted the NBC coverage of the London Summer Olympic Games, and for the 2014 Winter Olympic Games in Sochi, Russia, she became the first woman to be a solo anchor NBC's coverage of the Olympics.
The Meredith Vieira Show
Now with the premiere of
The Meredith Vieira Show
, her career has reached a new height. Distributed by NBCUniversal, the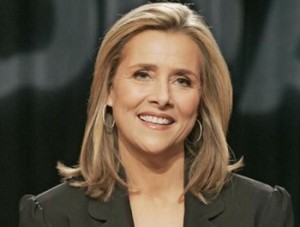 show has already been sold to 98% of the United States, and it has also been picked up by CTV in Canada. The show's band leader will be Everett Bradley, who tours with Bruce Springsteen's legendary E Street Band. Furthermore, Jon Harris, a close friend of Meredith and her husband Richard, will be the show's announcer. Harris has had a long career serving as the lead spokesperson for global companies such as the Hillshire Brands Company. It has also been announced that Geoff Rosen and Matthew Strauss will be the show's co-executive producers, and that Benita Alexander, Angela LaGreca, and Leslie Peirez will be the show's supervising producers.
Free Tickets To The Show
Free tickets to the premiere of
The Meredith Vieira Show
taping on August 25th at Studio 6A of 30 Rockefeller Plaza (on West 49th Street between Fifth and Sixth Avenues) are available by requesting at
www.meredithvieirashow.com/tic...
or by calling 212-664-3056. Individuals can book up to four tickets, and there are also group options available.