Broadway Stars Debuting New TV Pilots
Many Broadway stars are foraying into television shows, competing in the cutthroat pilot season. Sutton Foster's Younger is already picked up, and Idina Menzel and Megan Hilty are both starring in new pilots trying for this season.
---
Pilot Season for the Major Broadcast Networks
Every year, the major television networks such as CBS, ABC, NBC, Fox, and the CW go through a specific course of development to determine which new shows to add to their dockets. Referred to as Pilot Season, this is an intensive process that involves the submissions of thousands of elevator pitches, followed by calls for scripts, after which some are selected, and then actors flock from all over the country and world to audition for the parts. Due to the simultaneity of the process across networks, actors generally need to choose one show to ride out, which can be a gamble as the majority of shows do not get picked up, and therefore they would be sacrificing other opportunities for this one shot. However, the payoff can be great as television can be a great career boost for actors, including those who are already big stars in the theatre. Presently, though some shows are just beginning to premiere this season, networks are already entering the early stages of next year's process, and some exciting Broadway names are headlining.
Already Picked Up: Sutton Foster Stars in "Younger" on TV Land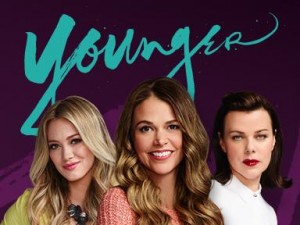 A new television show by the maker of
Sex and the City
, Darren Star, will premiere on TV Land on March 31, 2015. The show,
Younger
, stars Sutton Foster who came to fame through her Broadway performances in such musicals as
Thoroughly Modern Millie
,
The Drowsy Chaperone
,
Anything Goes
, and most recently,
Violet
. Her first leading role on television took place in 2012, when she starred in the ABC Family series
Bunheads
about a former Las Vegas showgirl turned small town ballet dance teacher. That show only lasted for one season of 18 episodes. Fortunately, Foster is getting another go at a TV leading gig this spring on TV Land.
Younger
, which also stars Hilary Duff (
Lizzie McGuire
), Debi Mazar (
Entourage
,
Living with Fran
), and Miriam Shor (
Hedwig and the Angry Inch
). The show is a single-camera, 30 minutes series about a 40 year-old mother having difficulty finding a job, so she gets a makeover and pretends she is in her 20s.
Idina Menzel in "Happy Time" and Megan Hilty in Untitled Judah Miller Project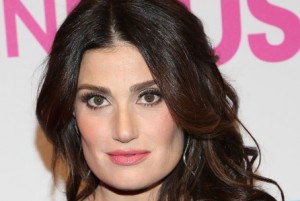 Looking forward toward the upcoming pilot season, Ellen DeGeneres is producing a new series called
Happy Time
which stars Idina Menzel (
Rent
,
Wicked
,
If/Then
,
Frozen
). This half hour comedy series is written by Randi Barnes (
Legends of Oz: Dorothy's Return
), and produced by DeGeneres' company A Very Good Production. The show will most likely be shopped around this upcoming summer. Details about the show are not widely disclosed, but
Happy Time
revolves around a woman who is ready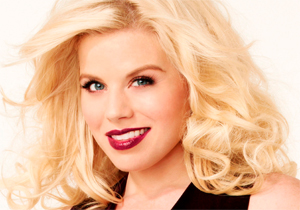 to stop pretending she is happy all of the time. Furthermore, Megan Hilty, who is best known for her starring role on the TV show
Smash
, and also for her Broadway performances in
9 to 5
and
Wicked
, is cast in an upcoming pilot to be written and produced by Judah Miller (
American Dad
,
King of the Hill
,
The Tracy Morgan Show
). In this presently untitled single-camera comedy, Hilty plays a Tony Award winning Broadway star who is still adjusting to her new role as a suburban mom. Along with her husband, an intellectual, she is thrust into a new world of competitive sports, as their son is a natural born athlete.