Wendy Williams Illness Threatens To Jeopardize Her TV Show
Wendy Williams battles various medical conditions that have put her on a three week hiatus, but could ultimately jeopardize her long term TV show career goals
---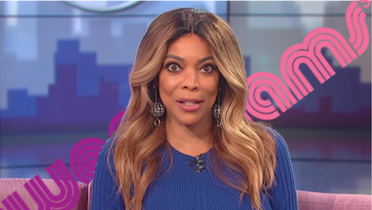 With over 1500 episodes of her self-titled TV show to her name, Wendy Williams is not just a grinder, but she is a TV battler. Long known as the hardest working woman in television and after experiencing a number of alarming medical problems, Williams may now have to consider other options for employment. After fainting from exhaustion on the Halloween episode in October 31, 2017 and then blaming it on a tight Lady-Liberty dress and dehydration, her recent announcement/revelation that she is actually suffering from hyperthyroidism and ultimately Graves disease, Williams is now on doctors orders and taking three weeks off from the live show, a medical hiatus that many say is long overdue. This is not the first time that Williams has faced adversity, but it could be her last if she fails to heed the dire warnings that have doctors have given her - that further stress could lead her into some dangerous situations where she could be permanently injured. Fans continue to be concerned as Williams continues to battle through.
For people unfamiliar with the condition, she announced on her show that "Graves' disease squeezes the muscles behind the eyeballs," adding that it has made her eyeballs twitch on more than one occasion, which leads to vision loss, confusion and disorientation. The condition also leads to rapid weight loss, which Williams was candid as ever by saying that this part of the disease could "come in handy." It also can lead to nervousness, anxiety and difficulty swallowing - which she joked could affect her sex life. She pontificated about seeing an endocrinologist in December 2017, but only recently actually did so, which is where she apparently got the diagnosis. People with tickets to the show are asked to wait to see what happens when the three weeks are up. Wendy may curtail taping or cancel the show, as she may determine that it is just not worth it and a woman of her caliber can have a second life doing something else, perhaps with Dr Oz, whom she has had many business meetings with in the past and given that she is now public about her own medical condition, it may be a match made in heaven.
On her announcement show she joked "I'll be back in two. I'm not an heiress — who is going to pay my bills? Are you serious? I'm just saying, I come from working class." Williams has amassed over 1,500 shows and owns the full rights to them, making her a rich woman despite her protestations to the contrary. She continued to reach out to her fans on her announcement show: "What I want to say to women, more than men, is stop putting everyone first because if we're not good, they're not good," she said. In March, Williams may be announcing the next part of her career.