Ultimate Failure of the Prime Time Variety TV Show Modern Reboot
Variety shows were all the rage when Ed Sullivan introduced them, but now modern TV networks have over-saturated the market
---
With the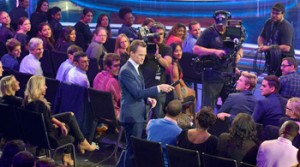 Fall 2016 Broadcast TV show lineup locked in place, TV executives' love affair with the reboot of the TV variety show format seems to be over. Unlike last year, the format is nowhere to be found on this year's Fall lineup. True to its namesake, the modern version of the TV variety show includes various acts, different skits, musical performances, and sometimes even people playing mini games for prizes. Historically speaking, variety shows have always featured a noteworthy host to open and close the show, but all bets are off in the modern versions of this TV genre. The hosts' other responsibilities also included introducing the acts to the audience and to people at home. America's classic
The Ed Sullivan Show,
often confused with a TV chat show (and one of the fathers of the TV variety show format)
,
brought a whole new type of entertainment to early TV viewers. Today's variety shows are not quite the same as Sullivan's original show. America's most popular modern-day version of variety shows include NBC's
Saturday Night Live
and
America's got Talent
. These shows borrow heavily from the old format, but with a more modern spin, timely content, and delivered with an up-to-date moral compass (no old show would have ever poked fun at Cosby's troubles).
Celebrities Love The Format, TV Audiences, Not So Much
Celebrities are often partial to hosting this format, maybe because it's easier than writing a new and original show. Regis Philbin was one such celebrity; he became the first host of
America's Got Talent
until they unceremoniously booted him after the first season, Brian Dunkelman style. Neil Patrick Harris created a spin on the variety TV show format called
Best Time Ever
which ran for eight episodes.
Knock Knock Live
, hosted by Ryan Seacrest, was another attempt at making a variety show - even though it didn't showcase people's talents, mainly just him. There hasn't really been a clean reboot of the prime time variety show format for a few years, and ratings now suggest that the format, whatever its incarnation, is truly dead.
How The Ed Sullivan Show Pioneered the Format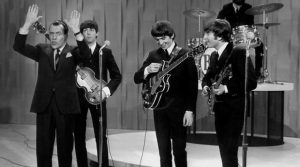 From 1948 until 1971,
The Ed Sullivan Show
was a widely popular TV variety show, which aired on CBS and incorporated acts such as acrobatic stunts, ventriloquists, and musical talents. The show soon made a huge mark on television show development and would become the blueprint for future shows. Some unforgettable musical talents featured on the show were rising stars at the time The Beatles and Elvis Presley. In a period when little chance existed for African American entertainers on national TV, Sullivan was one to break that boundary and ignored the criticism. He gave opportunity to aspiring acts and introduced many upcoming talents and musicians such as The Jackson Five and The Supremes. In addition to musical acts, he also featured some magic acts and even stunts. One memorable act was the Baraton Sisters, who sat upside down and juggled tables with their feet right next to each other. This show was for for light entertainment purposes only, and Sullivan always had kind words for the acts - he wanted no one to be judged, even though some of the acts in hindsight were pretty terrible. As there was no internet at the time, TV and radio were the only way to get publicity, which is why it was so important; it filled a great need. Times have changed, and now anyone can just setup a YouTube channel and have the chance to become an overnight YouTube sensation.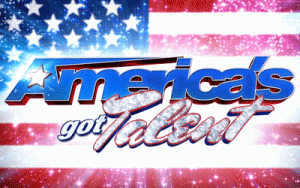 America's Got Talent Takes a Stab at the Variety TV Show Format
America's Got Talent
is a show hosted by Nick Cannon; it is a popular type of variety show on NBC. It is a show for all ages, and brings in people from across America. These contestants all compete to win one million dollars. The show has four judges, and if they think the act isn't great, they give the contestant an "X" by pressing a red buzzer. If all of the judges give the contestant an "X," he or she has to stop immediately and is disqualified. There are instances when an act is not liked - for example, in season 9, the two man "boy band"
Diverse
was just so bad that the judges eagerly pressed the red buzzer. Old variety shows didn't necessarily work like that. There was no prize, and it was pure entertainment. Back then, viewers were just excited to see talented people perform their acts.
1970s Sees the First Format Change
During the 1970s, variety shows began to fade and some early era variety shows were cancelled. If there was going to be a variety show, then it would be stripped down to just music and comedy. Variety shows evolved into late night shows, which brought together variety entertainment with characteristics of a talk show. NBC has repeatedly attempted to revive variety shows with shows such as
Saturday Night Live
. Commonly known as SNL,
Saturday Night Live
is a long-time running variety show with a full cast who write and perform hilarious skits and parodies. What sets this show apart from a real variety show is that most of these cast members are already famous, and instead of magic tricks or crazy talents they are just acting what they wrote. A new celebrity usually hosts the show and also acts as a featured performer. There are also musical guests from pop stars to rappers who do musical numbers. When Ariana Grande hosted the show, for instance, she did two musical numbers as well as an Intern skit, which included vocal impressions of many songs including Whitney Houston's "I will always love you."
Modern Successes and Failures With the Format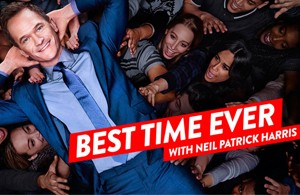 NBC also wanted to do a new type of variety show, this time bringing in a game show vibe. NBC partnered up with Neil Patrick Harris (who was the main actor on
How I Met Your Mother
) and created
Best Time Ever
, which is an eight-segment hour-long show including audience members and celebrities. Neil Patrick Harris also had a guest artist come in for one of his segments called Sing Along Live. In this segment, the artist sings karaoke, three viewers are Skyped in via webcam while the artist sings the song, and then the melody stops and one of the viewers must fill in a missing verse. In the event that they sing the right verse, the contestant wins $1,000. A lot of prizes are given out in this show as well.
Best Time Ever
ended after episode eight, and that's pretty bad but not as bad as another show that aired on FOX.
American Idol's
host Ryan Seacrest hosted another show not many people might have heard about:
Knock Knock Live
. This show in particular was a live reality variety show starring many celebrity guests who would visit the homes of normal individuals who have accomplished something outstanding in their neighborhood, and give them a chance to win money or a new car. The producers would send out a camera crew to the individual's house, and a game was played outside the house. If the contestant won the game, the prize was theirs. Ryan Seacrest had high hopes for these people to have their lives changed and have them all in smiles. Sadly, ratings were extremely low, only two episodes aired, and then it got cancelled. In this generation, the term variety show has morphed a little. Most variety shows nowadays incorporate acts in one show, but they don't showcase talented people who are on the rise to stardom. Now the focus is on getting huge celebs to take part in acting skits or game show themed variety shows. There are some talent themed shows out there, including
America's Got Talent,
but they also showcase bad acts and the contestants are also competing to win a million dollars. It's hard because now people gravitate to shows that have winners and losers so they can keep watching to see who wins. Networks are scared to put out a show that only showcases talent, with no winner, loser or prize at the end. On the other hand, we have late night shows where we get comedic skits and musical performances. Therefore, it is safe to say that a show like
The Ed Sullivan Show
will not be coming back to Prime Time TV anytime soon.