The New Jerry O' Show Polarizes the Television Community
The critical reception of The Jerry O' Show is split down the middle, following its television debut on August 12, 2019.
---
Despite only being on the air for a few days, Jerry O'Connell's morning talk show, Jerry O' has become one of the most polarizing TV shows in recent television history. Jerry O' has been airing in place of The Wendy Williams Show during its summer hiatus, and has thrown many longtime Wendy fans for a loop. O'Connell is a friend of Wendy's program, so he is not an unwelcome face among her fans, however his new show takes Wendy's talk show structure and dials it right up to 11. While some view his exaggerated reactions and color commentary on reality television gossip as care-free and comical, others view it as uncomfortable and somewhat cringey. Regardless of personal opinions about the show's quality, everyone can agree that Jerry O' is having fun with his potentially limited run and is experimenting greatly with the traditional talk show format, like there is no tomorrow.
Experimenting with Talk Show Format
Comedy Sketches
From a single episode of Jerry O' it is clear to see that the show is taking large steps to differentiate itself from its competition of run-of-the-mill morning talk shows through its dynamic and unconventional structure. The show contains multiple sketch comedy segments per episode that can vary from O'Connell's crude attempts at playing an obscure TV star in hot water to a Rocky-esque training montage where he tests his pop culture and reality television knowledge. These segments often feel unrefined and tend to regurgitate a single joke to a mindless degree, however they have potential for future development and are a unique way of mixing up the traditional show format, that has become quite staid.
Episodes are Filled to the Brim
Another compositional change the show incorporates is the sheer amount of content stuffed into its hour-long run time. Over the course of one episode, O'Connell discusses a plethora of hot topics at his standing desk, performs comedy sketches in between his commentary, conducts a celebrity interview, invites audience members to the stage to do a pseudo-interview and game segment, and even includes a contrived cooking segment to round of the episode. It feels as if the show is trying to fit an entire years worth of content into their short month-long run. For comparison, an average morning talk show generally only features a hot topic discussion segment followed by a celebrity guest interview, and the occasional cooking or game segment under the proper circumstances. Jerry O' offers nearly double the content in the same amount of time but seems comfortable rushing through it at breakneck speeds.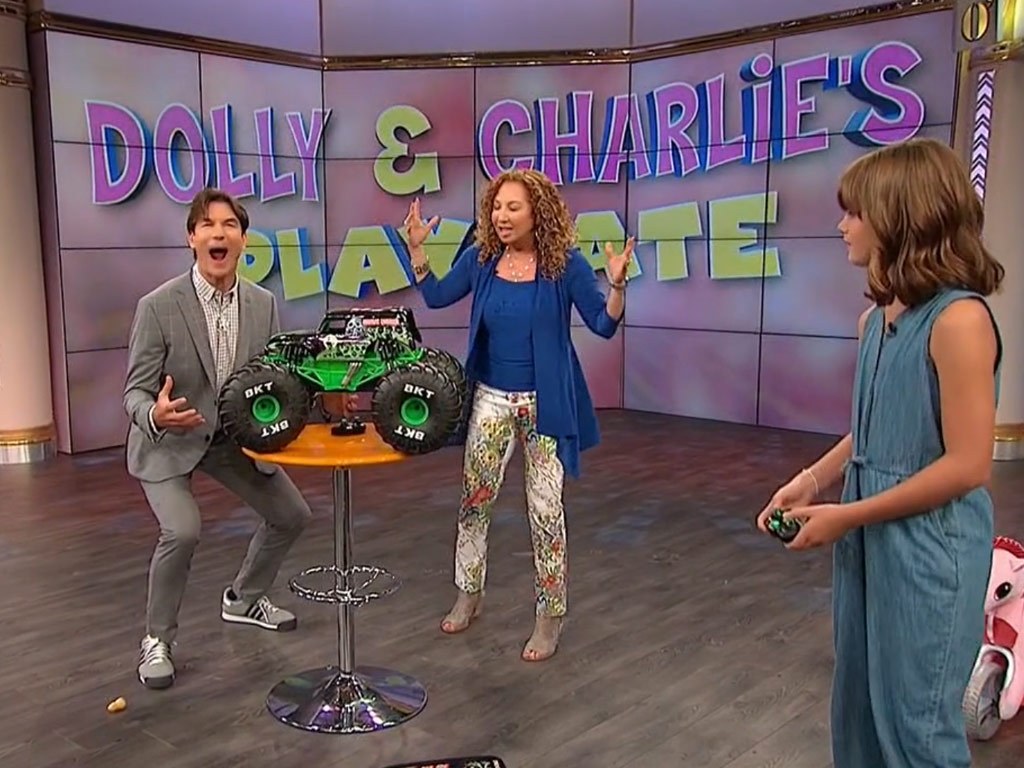 Heavily Advertised Under the Wendy Williams Brand
Yet another odd aspect of Jerry O' that some viewers have criticized is it's over-reliance on The Wendy Williams Show, which makes the program feel like it must attach itself to other well known properties in order to get attention. For example, in the TV Guide the show is listed under The Wendy Williams Show, not Jerry O'. The show also opens with the exact same title cards and graphics as the Wendy Williams Show before slowly transitioning into Jerry O' specific graphics. This is somewhat understandable seeing as the show is largely a fill-in program until Wendy returns from her hiatus. However, the show is also clearly being tested to be a potential Wendy Williams successor program and it does not seem accurate to judge the show's ratings when it clearly relies so heavily on Wendy.
Like a Car Wreck You Can't Look Away From
The Jerry O' Show clearly has its fair share of flaws that it must iron out over the course of the next month if it ever hopes to become its own stand alone television program, however the shows care-free and experimental nature serves as a point of intrigue for many of its viewers. Critical opinions on the show may be split, and many find that the show is trying very hard to be funny or relatable, but at least the program is trying something different. Its unconventional format almost acts as both a blessing and a curse, because while the show may sometimes feel like a trainwreck, it is a trainwreck that we cannot stop watching. Televisional rubbernecking at its finest.