Robin Quivers New York TV Show Idea Finally Canned Following Cancer Scare
Robin Quivers of the Howard Stern Show gets her TV show dismissed after her long battle with cancer
---
Robin Quivers is an American radio personality and actress best known for her longtime role as co-host and anchor since 1981 of
The Howard Stern Show
, which is now exclusive to Sirius XM Radio. She published an autobiography entitled
Quivers: A Life
in 1995. In 2004, Robin signed a television deal with Sony Entertainment to host her own talk show. The show was set to premiere in the fall of 2006. However, in March 2006, the idea was shelved, reportedly due to over congestion in the celebrity talk show market. In 2012, she was diagnosed with endometrial cancer, and provided commentary for
The Howard Stern Show
from her home in New York while she underwent surgery, radiation, and chemotherapy. After this arduous battle, at age 61, the plans for her television show have of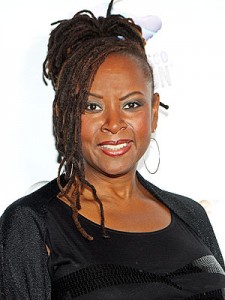 ficially been dismissed. Quivers is known for her trademark cackling laugh, as well as her controversial personality. She has often publicly discussed how her father molested her at a young age. In her second week on T
he Howard Stern Show
in January 2006, she admitted to having once used vegetables and meats to pleasure herself. She has a feisty rapport with Howard Stern; for instance, she once bet him $1 million that he would marry again, which he promised to pay her if he did. She is very open about the fact she is unable to commit emotionally to her long-term partner, to whom she only refers as "Mr. X." Furthermore, she has exhibited volatile patterns with weight loss, having once lost 60 pounds in just eight weeks, which almost led to her demise. Ironically, perhaps, she has served to promote the Master Cleanse weight loss technique. Her extraordinary rise to fame began in a lower middle class neighborhood in Baltimore, growing up with two parents who only had seventh grade educations. Her father worked for Bethlehem Steel, and her mother was a homemaker. She then joined the military, climbing the ranks of the United States Air Force from Second Lieutenant to First Lieutenant to Captain, before she was honorably discharged and began her radio career. After attending the Broadcasting Institute of Maryland, she worked at two radio stations in Pennsylvania, and then returned to Baltimore to serve as a consumer news reporter. When she heard that Howard Stern was looking for someone to riff with, she jumped on the opportunity, and the two have been co-conspirators ever since.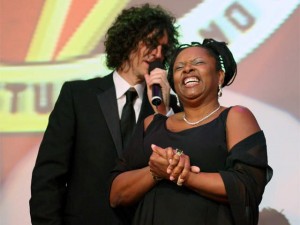 Quivers' cancer scare did not sway Howard Stern's devotion to her. He stated that, if he ever lost her as a partner, he would quit radio. At this point, she still participates in the radio show, but her poor health has determined that her longtime dream of hosting her own television show has become a lost opportunity. It is unclear, however, if her talk show would have been successful. Though she could have used her radio slot to promote her T.V. show, the demographic is completely off. The primary demographic for
The Howard Stern Show
is single adult males, aged 28 to 54. Daytime television, on the other hand, mostly attracts married women between the ages of 25 and 35, a demo that Robin has failed to reach despite her illustrious career.