New York TV Shows Presidential Election Coverage
Several shows are hosting election night specials including The View on Lifetime, Stephen Colbert on Showtime instead of CBS, and Saturday Night Live.
---
New York TV shows are getting in on the most talked about presidential election in U.S. history with a series of special shows, catering to the huge TV audience that will tune in to mark the end of this 2016 Presidential election cycle. Other than the standard election TV show lineup - with ABC, CBS, and NBC all doing their own election coverage shows - other non-traditional TV shows are also doing an election broadcast, even when it is way outside their normal remit.
New York TV Shows Hosting Election Specials:
Stephen Colbert Hosts Election-Special Live Showtime Show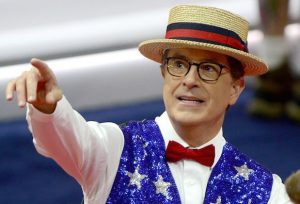 On Tuesday night, Stephen Colbert's
Late Show
on CBS will be booted for election night news coverage. Nevertheless, Colbert will take to a different network to weigh in on the current events. The broadcast special can be seen live on Showtime at 11:00pm. Colbert will deliver his signatures style of comedy to react in real time to the election results. The special will also be rebroadcast on Friday on CBS, but there's a chance it will be a bit censored for the broadcast audiences, which the premium cable network doesn't have to worry about. The writing team will have prearranged "blocks" that can be shifted according to how the election results filter in. Furthermore, the usual band, Jon Batiste and Stay Human, will be joined by Elle King for the musical guests on the Showtime special. As for other guests, there will be no extraneous faces – only people directly related to what is happening on election night. This a great opportunity for Colbert to do what he does best, political satire, because it has sadly been lacking this season.
The View Has Special Show On The Lifetime Channel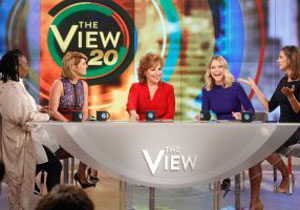 On Lifetime at 9:00pm,
The View
will have a live election special, where the co-hosts that America loves to hate the most will offer commentary and live reports during the election results. The special is slated to run for two and a half hours. There will be election-themed "hot topics," as well as live reports from on the ground in Times Square by special correspondent SuChin Park. In what they are calling a "viewing party," the co-hosts will usher in the next U.S. president on Lifetime. Even Raven-Symoné, who has announced she is departing
The View
, just as she has announced she will depart the United States if Trump wins, will chime in about her home search experience, along with the hosts of
Tiny House Nation
, Zack Griffin and John Weisbarth. There will also be a live studio audience, and interactive election activities specifically from battleground states. At 9:00pm, tune in to see Joy Behar, Sunny Hostin, Jedediah Bila, Sara Haines, and Candace Cameron Bure seated around the table. Its unclear why Whoopi Goldberg will not be there, but it could be past her bedtime.
NBC's Saturday Night Live Continues Its Attack on Donald Trump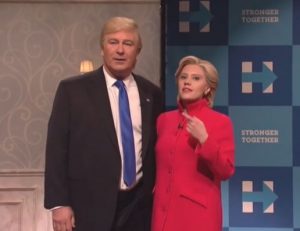 SNL has been been on an anti-Trump tirade since the season opener on October 1, 2016 (season 41, episode 1) which included Alec Baldwin and Kate McKinnon as Trump and Clinton, respectively. This week's show, the last before the Presidential election, aired on November 5, 2016 (Season 42, episode 6) and followed a similar format. On the show, SNL inexplicably had Baldwin and McKinnon drop out of the Donald Trump and Hillary Clinton characters to go on a tour of NYC together - as themselves, but still dressed as their characters. It is reported that Baldwin refused to do that part of the bit in his Trump character, as he was concerned that he would "humanize" Trump, who is one of his great adversaries. SNL's anti-Trump rhetoric has been palpable, and the show has enjoyed great ratings during the run-up to the election, but the rest of the show scored dismally in quality of writing and delivery. Most parts of the show that were not about the election were not funny. This week's show host, Benedict Cumberbatch, may have had some input into the show content, not wanting to be involved in the show's blatant favoritism of a presidential candidate. The ratings bump that SNL received from the Presidential election may not provide any lasting boost in long-term viewership, and the TV show may just go back to facing the dismal numbers that it had during the last season, even though NBC keeps wheeling out SNL alums like Tom Hanks and Bill Murray to try boost the numbers.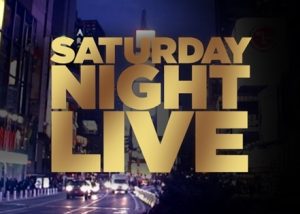 SNL Plans Monday Night Pre-Election Special On Monday night, SNL plans to air a compilation of some of this fall's best SNL election sketches. This is likely to include the three fake SNL presidential debates in which Lorne Michaels' team skewer Trump with all the negative energy of a alternate-universe version of a Comedy Central Roast, and leave Hillary Clinton relatively unscathed. The partisan skits show Trump as a bumbling idiot, while clearly giving Clinton the kid gloves treatment. Donald Trump attacked the partisan politics on the show through his Twitter account, and he remarked in the same post how the show is no longer funny; according to the Nielsen viewership numbers, he may have a good point. Millennials have long switched off these kinds of TV shows; it's just the old folks here now, so who really cares?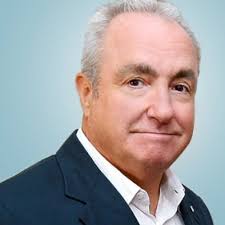 Lorne Michaels Attempts To Cash In On SNL Ratings Boost With Post-Election Show For next week's show, November 12, 2016 (Season 42, episode 7), SNL has snagged Dave Chappelle as its post-election show host. What NBC may not have counted on is that people will be glad to see the back of this Presidential election that has brought out the very worst in American society in terms of corruption and divisiveness, from all the candidates and the press. Even SNL has fueled the political fire with its divisive and unbalanced content on the show.
Comedy Central Delivers South Park Political Marathon Then Heads To The Daily Show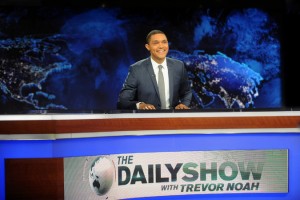 On Monday night Comedy Central will be rebroadcasting
South Park
episodes with a political theme . On election day, the off-kilter cable network will air a new episode of Tosh.0 keeping in with the election theme.
Drunk History
will follow with it's presidential "best of" episodes. At 11PM
The Daily Show With Trevor Noah
will go live with a one hour show. Not that anybody was asking for it, but at the end of the night Chris Hardwick's @midnight show will be broadcast live with its host Chris Hardwick and comedians Whitney Cummings, Ron Funches and Paul F. Tompkins. Election night is sure to have some surprises as all the shows are broadcasted live and anything can happen when you shoot live.