Neil Patrick Harris to Host New NBC Variety Show
Neil Patrick Harris will debut a new variety show on NBC this upcoming fall. He will host in the style of Ant and Dec's Saturday Night Takeaway on ITV in Britain.
---
Eyeing a Fall 2015 Premiere on NBC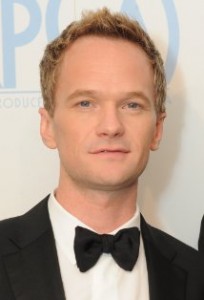 On October 27, 2014, it was announced that Neil Patrick Harris would be hosting a new variety TV show to premiere on NBC, in the style of the British show
Ant and Dec's Saturday Night Takeaway
, which is produced by ITV. ITV has agreed to make a ten episode season to air on NBC, with Harris as host. Harris was reportedly drawn to this format in particular, believing that it best suits his strengths. The previous May, Harris had turned down an offer from CBS to replace David Letterman as host of
The Late Show
upon his departure, a position that has been given to Stephen Colbert. At the time, he told
Rolling Stone
Magazine that he would get bored in the traditional late night format, and that he would rather take on a variety show project. The fact that he was offered the position must have given him confidence that he had the star power to find a way to live that dream. This opportunity came in the form of a partnership with ITV, after finding their
Saturday Night Takeaway
show to be hilarious and perfect for him as a performer. The show will be filmed in front of a live studio audience by ITV Studios America.
Upsetting the Writers Guild
Though Harris and ITV vehemently deny the accusations, the Writers Guild of America East has called out ITV for not employing union writers for their shows, a trend they may expect to continue with this extremely high profile variety show project with Neil Patrick Harris. The WGA has been in a long standing battle with ITV over efforts to unionize the company, and now over 175 unionized writers in the comedy and variety genre have signed a petition urging the organization to enter into a collective bargaining agreement. Nevertheless, Neil Patrick Harris told the press that a WGA contract was planned for his show, and an ITV spokesperson also explained that the accusations were in error, as a separate and binding agreement was underway regarding that series in particular. Regarding the claims that the company is generally at fault for their hiring activities, the spokesperson also said that they are working on resolving the majority of issues. Still, this is a big money game – Ant and Dec, the creators of ITV's
Saturday Night Takeaway
, reportedly pocketed 15 million pounds for the rights to their concept, given that it has become an international hot commodity with Harris in the host position.
Neil Patrick Harris: A Versatile Performer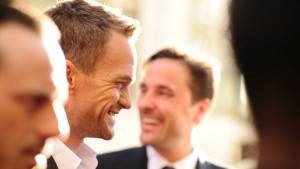 The variety show format appeals to Harris as it will allow him to flex his muscles. It will include a combination of comedy sketches, musical performances, celebrity pranks, game activities, and A-list guests. Guests are said to include Lady Gaga, One Direction, and Katie Perry, and many more yet to be announced. Harris was most recently in the public spotlight as host of the 87
th
Annual Academy Awards on February 22, 2015. He has twice hosted the Primetime Emmy Awards (2009 and 2013), in addition to being nominated for 9 Primetime Emmys, winning 5. Of these 5 Emmy wins, 4 were for hosting the Tony Awards. Therefore, he has proven his chops as an awards show host, but that is just the tip of the iceberg. He recently debuted the role of Hedwig in the Broadway premiere of
Hedwig and the Angry Inch
by John Cameron Mitchell, winning the Tony Award for Best Lead Actor in a Musical. He is also very well known for his role as Barney Stinson in
How I Met Your Mother
, as well as his teenage role as
Doogie Howser, M.D.