NBC Upheavals Begin, Network Makes Way For "The Megyn Kelly Morning Show"
Posted on February 02, 2017
---
Tamron Hall, Co-Anchor of the "Today Show" Splits From NBC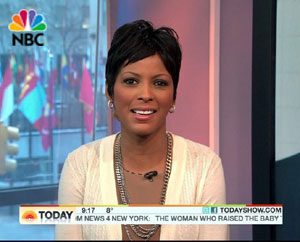 Last week NBC announced that the third hour of the morning TV program "Today", would undergo a major change to its cast. Al Roker and Tamron Hall were set to be removed from their 9 AM time-slot (the third of the 4 hour time block allotted for "Today"), in order to make way for the arrival of Megyn Kelly, and her anticipated new show "Megyn Kelly In The Morning", coming this Fall. The move came as a surprise to many, as the third hour of the show was outperforming all syndicated shows for the 9 AM hour (although the bar set for daytime TV ratings is notoriously low). Hall was particularly aggrieved with the move, as it was announced yesterday, that she will not be renewing her contract with NBC. Roker will continue to anchor the third hour of "Today" until Kelly arrives, but Hall has already made her final appearance on the show. Hall's departure from the show purports to be another messy separation between NBC and a prominent anchor, in what is beginning to trend toward a pattern of messy breakups between NBC and their hosts. In 2012, 15 year veteran anchor, Ann Curry left the show, NBC was widely criticized with the handling of the situation which included Curry appearing on television emotionally upset, while giving her farewell speech to the audience and viewers. In October 2016, NBC parted ways with "Today" anchor, Billy Bush, although the Bush dismissal was for different reasons, when an old recording surfaced, in which Bush and President Donald Trump exchanged offensive remarks regarding women. Trump went on to win the Presidency, while Bush was out of a job. The recent dismissal of Hall has faced copious amounts of criticism. NBC reportedly wanted to extend Hall beyond her current contract and did offer her a "lucrative" offer to stay, but with reports that NBC had informed Hall of the change moments before the anchor went live on air, it was clear Hall was irreparably hurt and insulted by the offer, and NBC may have been simply trying to save face with the proposal. Fans of the anchor also voiced their displeasure with the decision, taking to social media to dole out their feelings on the personnel change. Some critics highlighted the racial aspect of the only two African-American anchors on the "Today" show being replaced with the conservative former Fox News anchor, Megyn Kelly, who is white. NBC is now left with the perception, whether fair or not, that they fired Tamron Hall, who had made history being the first African-American female to co-host "Today", during the first week of Black History Month.
Megyn Kelly's Role on "Today" Still not Solidified
The prevailing thought that Megyn Kelly will be placed into the third hour of the four hour block of "Today" is not yet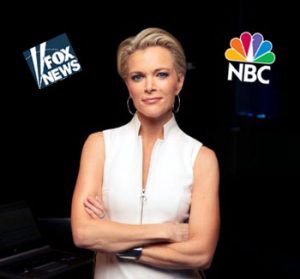 been finalized. Kelly will either host the 9 AM hour, which was previously hosted by Al Roker and Tamara Hall, or Kelly will host the 10 AM hour, which would bump up Kathie Lee and Hoda, to the 9 AM hour, a spot where their wild and fun antics may not work. The arrival of "Megyn Kelly In The Morning" seems to be creating seismic changes in the structure of "Today" and in the very fabric of NBC itself. From the outside looking in, NBC seems to be moving mountains to appease Kelly, with no regard to the morale of their current on-air talent. It will interesting to see whether there are any long term ramifications to these personnel changes, and if the existing talent will take kindly to the the fact, that they can be easily replaced at the whims of their executives. Although, NBC can justify bringing along Kelly as they try to broaden their viewership by appearing more center-leaning with the addition of the conservative, former Fox anchor.
NBC Looking to Change Perception of Their Morning Content
NBC may be leaning to a more "Newsie" format with Megyn Kelly as she has been clear that she does not want to do a lifestyle format with superfluous segments filled with celebrities, cooking and wine-tasting pieces. Megyn Kelly has reportedly been offered between 12 and 15 million dollars for joining NBC's team. In addition to her daily appearance on "Today", Kelly will host her own Sunday night news program, in the mold of "60 Minutes", also coming Fall 2017.