The Meghan Markle Interview on Larry Willmore Comes Back to Haunt Royal Family
Meghan Markle makes negative comments about Trump during an interview on Larry Wilmore's show and excludes him from her Royal Wedding, causing tension
---
In May 2016, prior to the US Presidential election, the American TV Actress and Suits star Meghan Markle, went on Comedy Central's The Nightly Show with Larry Wilmore to discuss her thoughts on the various US Presidential Candidates. Markle went on the air in support of Hillary Clinton and Markle was openly against the Presidential Candidate Donald Trump. She called Trump misogynistic and divisive, and this laid the groundwork for future trouble between the two. Markle would get married to Prince Harry and Trump would be elected to the highest office and at that point, it was apparent that the two would cross paths again.
The Royal Family, which Markle is now a part of, tends to keep their political thoughts and comments to themselves. They do this as a way of remaining neutral and respected by their own constituents and other countries. Markle, who is now married to Prince Harry and is named the Duchess of Sussex may have made a mistake by sharing her viewpoint. Her marriage to Prince Harry was held on May 18th, 2018 which is about two years after her original political comments about Trump on Willmore's show, during a time when she was dating Prince Harry and knew the royal protocol. Now that she is part of Britain's Royal Family, the smart thing for her to do is to keep all of her political comments to herself in order to keep the peace between the two nations. Yet, since her marriage and her new title, she has had numerous incidents where she has insulted the US President, and understandably Trump has gotten upset with her.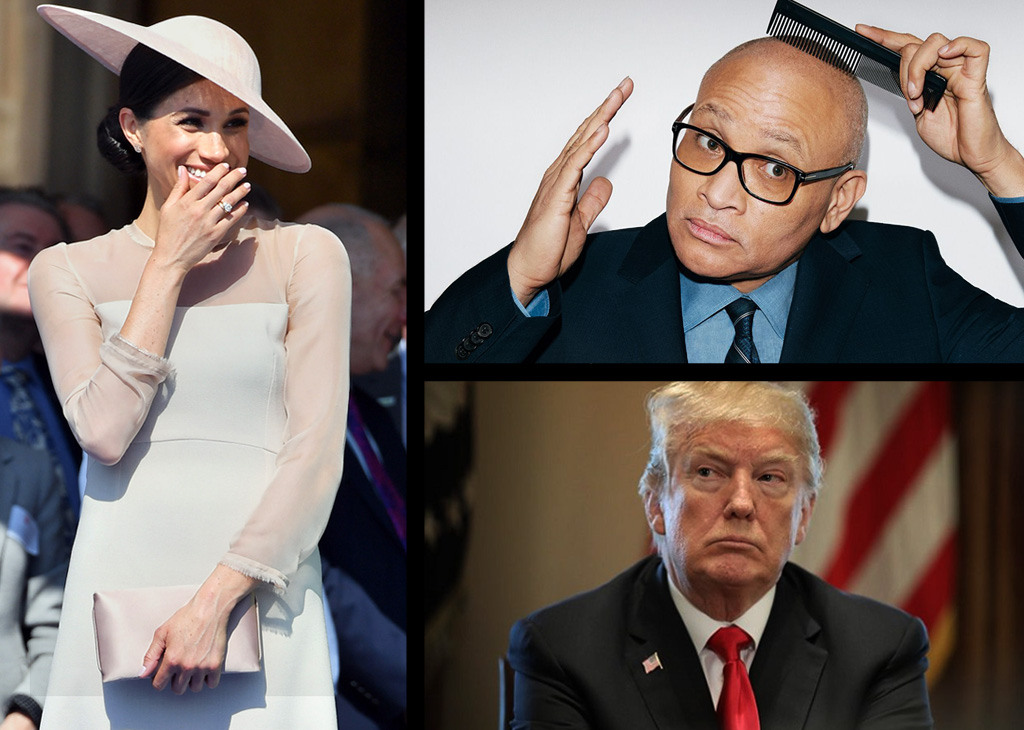 President Trump Not Invited To Royal Wedding
President Trump not being invited to the Royal Family Wedding, broke protocol on many levels. This action by Markle shocked US citizens and came across as an attack on the President. Trump should have been invited because he is a world leader and is President of the United States (POTUS), but this international celebration has typically always been attended by current and former US Presidents. The lack of invite for the President was most likely not sent because Markle has had several public and misleading disputes with Trump. Trump had been reported that he called Markle a "nasty person" which is not true and when taken out of context, sounds quite bad for the US President to state. This is especially bad now that Markle is now part of Britain's Royal Family and she has a great deal more power than ever before.
What Trump Said in his Interview
Here is what was Trump really said during the UK's "The Sun News" interview that occurred in May 2018. Before the Presidents first state visit to the UK, "The Sun New's" reporter asked Trump, referring to Markle, "She wasn't very nice to you during your campaign. Did you know that?" Trump then responds softly "No, I didn't know that." which he then repeats twice, then states "No, I didn't know she was nasty." as a response to the prompt asked by The Sun reporter. When listening to the interview, it is clear he was trying to say - No, I did not know she was nasty to me. With his emphasis on the "nasty to me" part of the response.
Markle Did Not Welcome Trump on his UK Political Trip
Markle, who is American born mulatta citizen and was raised in California, did not go to Trump's first-state visit to the UK either, which happened soon after the Royal Wedding. While the rest of her in-laws did go to greet the US President, Markle probably was not welcoming because of her deep-seated hatred of the President Trump. Ironically, the infamous comment by Trump about Markle was twisted by the liberal media who wanted to encourage a rift between the pair. Who knows how Trump really feels about her now or what his thoughts are on the rest of the Royal family, after these passive-aggressive acts by Markle, the newly minted Duchess of Sussex.