Lin-Manuel Miranda to Host "Saturday Night Live"
By
Tami Hall
| Posted on September 30, 2016 2:21 PM
Lin-Manuel Miranda will host Saturday Night Live on October 8, 2016 in the second episode of the 42nd season of SNL.
---
"Hamilton" Creator and Original Star to Emcee Sketch Comedy Favorite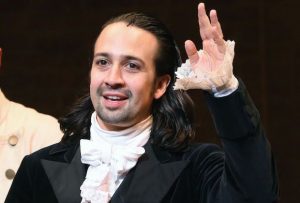 On Saturday, October 8, 2016, the host of
Saturday Night Live
on NBC will be Lin-Manuel Miranda, who is best known for creating and starring in the title role of the original cast of the musical
Hamilton
. In addition to writing the book, music, lyrics, arrangements and playing Hamilton in
Hamilton
, Miranda first came onto the Broadway scene with his original musical,
In the Heights
. For
In the Heights
, which premiered on Broadway in 2008, Miranda wrote the music and lyrics, conceived the idea, and played the role of Usnavi for the first year and last two weeks of the almost three-year run. In addition to great fame, he has won numerous accolades for his achievements in musical theatre. For
In the Heights
, he won the Tony Awards for Best Musical in addition to Best Original Score, in addition to a Grammy Award for Best Musical Theater Album, and a finalist recognition for the Pulitzer Prize. For
Hamilton
, which rose Miranda to a greater height than
In the Heights
ever did, he won the Tony Awards for Best Musical, Best Original Score, Best Book of a Musical, and was nominated for Best Performance by an Actor in a Leading Role in a Musical.
October 8th SNL Episode Also to Feature Musical Guest Twenty One Pilots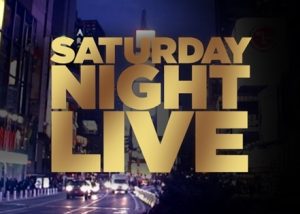 Saturday Night Live is a late-night sketch comedy show that has been airing on NBC since 1975. Over the decades, the show has grown into a favorite among all generations, for its light-hearted dissection of political issues, hilarious take on contemporary culture, and playing field for the biggest comedy stars. Furthermore, the show is renowned for bringing in a guest host every week, in addition to a musical guest. On the Saturday, October 8, 2016 episode, in addition to being hosted by Lin-Manuel Miranda, the show's musical guest will be Twenty One Pilots. This band is made up of the duo Tyler Joseph and Josh Dun. Among their accolades, the band took home the 2016 Billboard Award for Top Rock Album of the Year, for their album "Blurryface." This episode will be the second episode of the 42nd season of Saturday Night Live. The first episode, which airs tomorrow, Saturday, October 1, 2016, will be hosted by actress Margot Robbie, who is well known for her roles in
The Big Short
,
The Wolf of Wall Street
,
Z for Zachariah
,
The Legend of Tarzan
, and the soap opera
Neighbours
. The musical guest on the October 1st episode will be The Weeknd, which was nominated for the 2016 Academy Award for Best Original Song for "Earned It," featured in the film
Fifty Shades of Grey
, as well as countless other awards including the 2016 Grammy Award for Best Urban Contemporary Album for "Beauty Behind the Madness," and the Guinness World Record for the Most Consecutive Weeks in the Top 10 of Billboard's Hot 100 by a Solo Male Artist.
Will Lin-Manuel Miranda Take Down Trump?
In addition to his musical theatre accomplishments, Miranda is an active participant on social media and an outspoken political activist. Most recently, Miranda released a viral video in which he sang Donald Trump's tweets in a hilarious song of satirical mockery. Saturday Night Live is well known for being a liberal media outlet that does not hesitate from taking a stand when needed, but they also can keep their distance at times, so as not to completely alienate some of their viewers. Until now, SNL has managed to avoid taking an absolutely mocking approach of 2016 Republican presidential candidate Donald Trump. On November 7, 2015, they even let Donald Trump host the show, at a time when the chance of him actually becoming President was more of a remote possibility. In any case, it has been announced that Alec Baldwin will play Trump in the upcoming season, while the part of Trump had been played by SNL cast member Darrell Hammond in previous seasons. There has been much speculation in the press if SNL is going to take down Trump – whether they are going to try, and whether they will succeed. With Lin-Manuel Miranda hosting on October 8th, there is surely a certain amount of Trump mockery in the cards.