Jon Stewart to Leave "The Daily Show"
Jon Stewart will leave The Daily Show sometime in 2015, as announced last week on Comedy Central.
---
Growing Restless, and Ready to Move On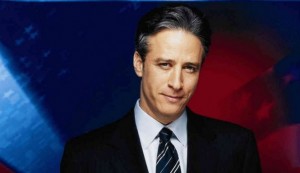 On the Tuesday, February 10, 2015 episode of Comedy Central's
The Daily Show
, Jon Stewart announced that he would be retiring from the position of host that he has held for the past 17 years. His contract with the network is up in September, but he explained that he may leave before that, as early as July, or after that, as late as December. In any case, he will not stick around for the notorious
Daily Show
election coverage in the 2016 election, entitled
Indecision 2016
. Not long after he took the mantle on January 11, 1999, Stewart made a huge name for himself through covering the 2000 election, when the concept of
Indecision
election coverage began. Since that time, he has defined himself as the go-to liberal correspondent, even if he is often considered a mock host, rather than a real host. In any event, he undeniably blurred the line between "real" news and "comedy" news in this era of increasing political cynicism and declining idealism. His decision to depart stemmed from a sense of growing "restless"; he said that America deserves better than even a somewhat restless host of
The Daily Show
. The only plans he specified was to spend more time with his family – specifically, to eat dinner with them on a school night, which is something he has not been able to do throughout his career.
What the Future Holds – for Stewart, and for the Daily Show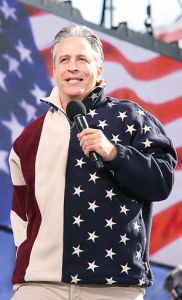 Stewart did not make clear what his specific future plans are, although they could range from Hollywood directing to entering the realm of actual politics in Washington. He made his foray into film writing and directing last year with the only semi-successful
Rosewater
, for which he took a hiatus from hosting
The Daily Show
for three months. The film is not his usual comedic style; it is based on a memoir written by Iranian journalist Maziar Bahari involving his imprisonment in 2009. Whether or not this indicates that Stewart intends to pursue more directing opportunities, it does hark to a new effort to express his interest in current affairs through a lens other than his particular brand of comedy. All along, he has clearly cared about the issues he covered. His popularity stemmed from the fact that he was not mocking for the sake of mocking, but rather because he was not afraid to take a stance on issues of clearly marked importance for him and his staff. Certain online outlets have even been tossing around the idea of Stewart running alongside Hillary Clinton as Vice Presidential candidate in 2016, although he has not mentioned anything himself to this end. As for
The Daily Show
, it will continue on with a new host. Stewart has managed not only to position himself as a force to be reckoned with among the late-night competition, on a basic cable station no less, but he has also been able to build a legacy that will continue on without him, however difficult that is to imagine at the present moment.
Who Might Succeed the Legendary Jon Stewart?
It is too early to know for sure what direction Comedy Central intends to take
The Daily Show
in the absence of Jon Stewart, but a few likely contenders stand out from the rest. The main question is whether the producers will hope to keep
The Daily Show
in a similar tone and style to the past 17 years, or whether they will try to reinvent it with a completely different personality. In any event, one obvious choice would be John Oliver, who presently hosts his own HBO show
Last Week Tonight
that is very similar in tone to
The Daily Show
. However, he may be lured back to Comedy Central, as indicated by the fact that Oliver took over from Stewart for two months while he filmed
Rosewater
. Another idea is Aasif Mandvi, a
Daily Show
insider who would continue the show in a similar vein. Another in-house idea is Jessica Williams, who the film
Hot Tub Time Machine 2
predicts will host in the year 2025, and who would set a precedent for a female, African American host. Another female candidate is Amy Poehler, who recently completed her run on
Parks and Recreation
, or perhaps Amy Schumer or Sarah Silverman. An outside-the-box individual would be Joel McHale, who might not be as inherently political. Two other comedians who might be considered are Patton Oswalt and Ricky Gervais.