Harry Connick, Jr. Launches Daytime TV Series: "Harry"
Harry Connick Jr has launched a new daytime syndicated variety and talk show called Harry that will premiere on September 12, 2016.
---
September 12th Premiere for Syndicated Variety Show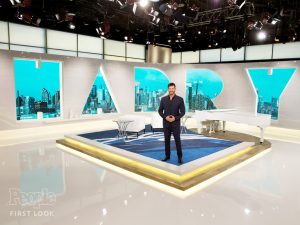 Harry Connick, Jr. is a beloved star of stage and screen, as well as an accomplished musician. Harry first came to prominence in the film industry after providing the soundtrack for the 1989 film
When Harry Met Sally
, which launched him into an acting career. Still, he never gave up his music career, and as of now has won three Grammy Awards: two for Best Jazz Male Vocal Performance on film soundtracks, and one for Best Traditional Pop Album for "Songs I Heard" (2001). He has released dozens of albums ranging from funk to jazz, and has gone on continual tours for the past 30 years, the most recent of which concluded earlier this year. He is also a Tony Award nominee, having both composed for and performed on Broadway. His many film credits as a performer include
Independence Day
,
The Iron Giant
,
Bug
,
P.S. I Love You
, and
Dolphin Tale
, and his many television credits include
Will & Grace
,
Law & Order: Special Victims Unit
, and as a judge on
American Idol
from 2014 to 2016. Furthermore, he has appeared as a guest on countless talk shows, most notably
The
Late Show with David Letterman
, on which he made 21 appearances from 1993 to 2014. The longtime producers of
The Late Show
, the brothers Eric and Justin Stangel, now have a new gig. Alongside Connick, they have developed and are executive producers on
Harry
, a new daytime syndicated talk-variety show to debut on September 12, 2016.
Not Your Run of the Mill Daytime Talk Show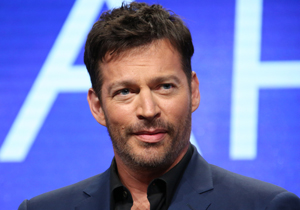 While the usual daytime television fare includes single-topic talk shows and courtroom shows, Connick is offering something different.
Harry
will incorporate musical performances, celebrity appearances, pre-taped field segments, audience interaction, and a gorgeous set to accommodate Connick's 9-piece touring band of jazz pros. He will also switch it up – he will not be singing in every episode, as he understands that he needs to keep his audience on their feet. Even more impressively, he will not know exactly what to expect himself. Each episode, his producers will throw segments at him that he did not see coming. They believe that this will allow for a degree of spontaneity and generosity in his performance that would be missing if he knew every single beat of the show in advance. As for the in-person studio audience in New York City, they are in for a real treat. During the commercial breaks, the jazz band will play the whole time, and if what they've got going on is jiving, then the band will keep playing when they're back from commercial break. Because this band loves what they do and are touring pros, they aren't just performing when the camera is rolling – they will play ever just for the audience in the room.
4pm Weekdays with a Variable Schedule Around the Country
While the show will air in many areas at 4pm on weekdays, the exact schedule depends on the local listings. For example, in Chicago, the show will air at 4pm on WFLD Channel 32, and also at 9pm on WPWR Channel 50. The show is distributed by NBCUniversal Domestic TV, and carried by Fox Television Studios in major markets such as New York and Los Angeles. The first week also promises some exciting celebrity guests, including Sandra Bullock, Amy Adams, Renée Zellweger, and Terrence Howard. Still, there won't be celebrities on every episode either, as he wants to leave the chair open for anyone of interest. He also won't be rehearsing with his guests ahead of time; this is again to leave the air open for spontaneity. As a judge on
American Idol
, he has discussed how he wouldn't want to talk to the contestants backstage in order to remain impartial. However, he is such a friendly guy that he looks forward to conversing with everyone on his show this time around.
Harry
will offer surprises even to the fans who know him well, and even to Harry Connick, Jr. himself.