AGT Announces Tyra Banks as New Host Replacing Nick Cannon
Tyra Banks will be replacing Nick Cannon as AGT's new host. Tyra will also be returning to host America's Next Top Model, on VH1.
---
Tyra Banks set to Become New Host of America's Got Talent
On Sunday, March 12, 2017, Howie Mandel, judge of NBC's
America's Got Talent
, tweeted that Tyra Banks will be the new host for AGT. Tyra Banks, took to social media soon afterwards and confirmed her new role with a tweet of her own, where she confirmed the new role and her excitement in working with her new "fam", in Simon Cowell, Mel B, Howie Mandel and Heidi Klum. Shortly after, Tyra then announced that she will also return to hosting
America's Next Top Model,
on VH1.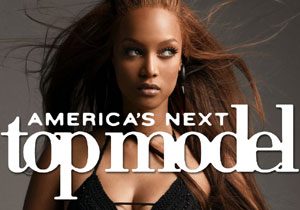 Banks is no stranger to television. The former supermodel broke into network television with the reality show,
America's Next Top Model
. The reality television show featured aspiring models in a competition to win the title of "America's Next Top Model". The show ran for 22 cycles on network television (2003-2015), first on the now defunct UPN, then later on The CW (2003-2015). Over its 13 year run,
America's Next Top Model
was one of the highest rated shows to appear on both networks. However, In 2015, The CW decided to cancel the program due to declining ratings. VH1 decided to revive the show for the 2016 season. The show featured Rita Ora as a judge in place of Tyra Banks, this marked the first time in the show's history that Banks was not a judge on the program. On March 16 2017, Banks announced that she would return to host the program for its second cycle on VH1 in 2017, essentially kicking Rita Ora to the curb. It is especially embarrassing as Ora had already announced on TMZ that she will be returning to the show. In 2005, Tyra took on an additional television project in the form of a daytime talk show,
The Tyra Banks Show
. The show premiered on September 12, 2005 and was syndicated on CBS. In 2008, Warner Bros. announced the show would move to the CW. After moving to The CW for its 5th season, network executives decided against renewing the show, due to sagging ratings. During its 5 year run,
The Tyra Banks Show
won two Daytime Emmys, beating out the likes of
Dr. Phil
and
The Doctors
. On September 14, 2015, Tyra Banks premiered a new show titled:
FABLife
on ABC. The show was a lifestyle panel talk show modeled similarly to shows such as
The View
, and
The Talk
. On November 20, 2015 Banks announced that she was leaving the show in order to focus on other business ventures. With the main star departing the show ABC and Disney announced they would not renew
FABLife
for a second season, which seems to indicate that they were going to cancel anyway, but gave Banks an opportunity to save face.
Will Tyra Banks Be Able To Replace Nick Cannon?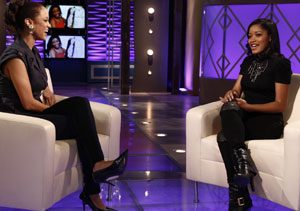 It will be interesting to see if Banks can fill in for Nick Cannon, who had hosted the show since 2009. Cannon did not depart from AGT on amicable terms, given the controversy surrounding his departure (a decision Cannon claims is in response to NBC attempting to fire him for remarks he had made about the network, during a Showtime comedy special) While Mandel initially begged for Cannon to remain with the show, Cannon did not acquiesce to his former colleague's request. The decision to choose Banks as host is a bit of a departure from the archetypal blueprint that talent competition based shows (specifically live ones) use. Tyra Banks is well versed in acting, modeling and hosting talk shows, but neither of those ventures involved live-hosting on network television. Live television hosts tend to be in the mold of comics, or on-air personalities that have experience with the responsibilities of managing live TV.
American Idol
opened its first season with two hosts, comedian Brian Dunkleman and television personality Ryan Seacrest. Dunkleman honed his on stage presence during his years as a stand-up comic, and Seacrest had been involved in television and radio hosting since the early age of 14. Cannon who also does comedy, had an extensive history of hosting live programming and seemed to fill the role adequately for AGT. It will be interesting to see if Tyra Banks' experience in hosting studio taped television shows will translate to the live stage of
America's Got Talent
. Reportedly, AGT was considering other potential Nick Cannon replacements including: Tone Bell, Brandon Mychal Smith and Marlon Wayans. While Marlon Wayans would have been the most popular of the aforementioned candidates, and maybe even more popular than Nick Cannon himself, NBC probably wanted to distance themselves from any chance of a possible repeat scenario and went with the completely safe, if not boring, "PG" persona of Tyra Banks.
What Is The Actual Purpose of AGT?
AGT seems to be one of the many talent shows proliferating the modern landscape of entertainment television that has a no endgame. The genre original,
American Idol
, paved the way for the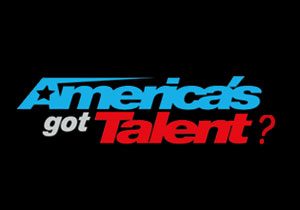 competitive talent/singing shows, when the show first premiered in 2002. Since then, AI's popularity spawned a genre of other shows imitating the formula.
America's Got Talent
, which was also a Simon Cowell product, falls in line with this premise. AGT is unlike the similar shows like
American Idol, The Voice, So You Think You Can Dance
, etc in a few ways: AGT broadened the criteria for the competition. Allowing contestants to sing, dance, or perform any weird trick you can imagine. This created an aspect of novelty exclusive to AGT, that the other shows do not share, but when it comes to the more conventional performers that just sing or dance, the show has not been able to generate any winners that have gone on to have any commercial success. This is not exclusive to AGT, as
The Voice
, and even
American Idol
failed to produce commercially successful artists toward the end of its run, that begs the question, what is the point of this show, just pure entertainment, with no endgame?
The Internet Supplants AGT As A Mechanism For Fame
Back in 2002,
American Idol
presented the opportunity to give up-and-coming artists a platform to be discovered, since then the internet has supplanted television as the preeminent platform for exposure. Artists can now expose their work to millions of people through streaming services and social media. Television has taken a precipitous drop from being the main form of entertainment, especially when it comes to growing talent, as younger demographics are watching less and less television. Not to mention the abundance of music artists who have gained fame by utilizing the internet and building their own organic followings. The importance of record labels has diminished both in their reach and in their efficacy. In a recent Howard Stern interview, Adam Levine, musician and current judge on
The Voice
explained that the winners of the show have the talent and ability to succeed, but the record companies are fundamentally flawed in their approach in trying to create a star from these new raw talent. If these trends continue, it remains to be seen whether talent competition shows actually aim to create stars, or just provide a platform to host a grandiose talent-show for TV ratings.
Howard Stern Gives Insider Perspective of AGT
On the element of ratings, Stern, who was previously a judge on AGT, spoke about the show last week and its potential fallibility for declining ratings. Stern essentially said AGT's viability is tied to it being the only big TV show that airs in the summer when other networks do not air their prime time shows. Because the competition for ratings is so low during that time period, a show does not have to garner strong ratings to remain on the air. Stern warned, if another network came up with a television show to compete with AGT in the summer, the show ratings would drop precipitously and would be cancelled faster than Simon Cowell's email was hacked by the North Koreans. AGT may face that very competition this year from ABC who are expected to launch a new summer prime time show that has yet to have a name or title attached.