ABC's "The View" Gets Even Crazier
The View continues to get crazier as Raven-Symoné announces her departure, Whoopi Goldberg feuds with Joy Behar, and audiences are getting tired of the controversy.
---
Raven-Symoné Announces She is Leaving "The View"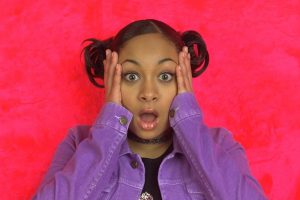 While ABC has been airing
The View
since 1997, the 20
th
season is getting unruly. With controversies constantly arising between the co-hosts, in a show that was originally conceived to be about female solidarity, it looks like the talk show may be on thin ice at the network. In the latest unsettling news, one of the younger co-hosts, Raven-Symoné, has announced that she will depart from
The View
before the end of 2016. In jest, she said she has an announcement: "No, I'm not pregnant." Instead, the reason she is leaving the talk show is to pursue a remake of the Disney show on which she starred as a child, from 2003 to 2007,
That's So Raven
, in which she played a psychic teen. While the official name of this show's remake has not yet been announced, Raven said she's temporarily calling it
That's So Raven 2
. Unlike the previous rendition, she will now be more grown up; in fact, she will be playing a single mother with two kids, and one of the kids discovers her secret ability. With Raven's departure,
The View
is facing yet another shakeup that threatens the longevity of the show. Most recently, three high-profile co-hosts left the show: Nicolle Wallace, Rosie Perez, and Michelle Collins. Ever since the show's creator Barbara Walters departed in 2014 after the 17
th
season, the show has never had the same sense of unity.
Whoopi Goldberg in a Reported Feud with Joy Behar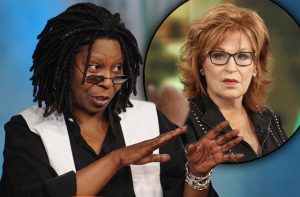 Another very high profile co-host is in the midst of yet another controversy regarding her inability to get along with the other
View
co-hosts. Whoopi Goldberg, who has been with
The View
since 2007, now holds the honor of the present co-host who has been with the show the longest for contiguous seasons. Famously, she failed to get along with Rosie O'Donnell, who co-hosted for just two standalone seasons, only one of which coincided with Whoopi: the 18
th
season, from 2014 to 2015. At the time, O'Donnell told her adopted daughter, who told the press, how O'Donnell did not appreciate how Goldberg treated her on set. In any case, the newest uproar involves Whoopi in another feud, this time with Joy Behar, who has been on
The View
since the very beginning, with the only exception being her absence in the 17
th
and 18
th
seasons; unlike with O'Donnell, Behar has the seniority over Goldberg this time. According to Goldberg, she was unappreciative of Behar's "grandstanding" when she departed in 2013, only to return shortly thereafter. In any case, Whoopi told Wendy Williams that she plans to depart
The View
for good after her contract is up after this 20
th
season. While there was speculation that last season would be her final one, now the word is that 2017 will surely mark the end of Whoopi's tenure on
The View
. She said she is eager to direct movies and write books, and that
The View
will be fine without her.
With All This Controversy, Season 20 May Be The Last
At this stage, television viewers are having trouble keeping up with who the co-hosts even are. With so many temporary co-hosts, part-time co-hosts, and departing co-hosts, it looks like the show may never rebuild the chemistry that it once had. With Whoopi as moderator, her intolerance of others' disagreements is not conducive to civilized discussion. In general, ABC may be gearing up to expand
Good Morning America
, which is hosted by Michael Strahan, Robin Roberts, George Stephanopoulos, and Lara Spencer, and which is in its 40
th
season. With Raven's departure, the current panel of co-hosts will include Whoopi Goldberg, Joy Behar, Candace Cameron Blue, Paula Faris, Jedediah Bila, Sara Haines, and Sunny Hostin – but who can keep track? With Whoopi and Joy getting political, and Whoopi threatening to depart the show, it is unclear if the show will survive without her. However, this may be yet another power play for more money, like last season.
The View
airs weekdays at 11:00am Eastern time, 10:00am Central time, on ABC.