The New Set of Streaming Services Disrupt The TV Status Quo
A detailed list of all the major and upcoming online video streaming services, discussing company backgrounds, content selections, and price tags.
---
Let's face it, cable TV is officially dead. Sure, some people still use cable TV for their entertainment needs, but it is quickly becoming this generation's version of the Zip drive or even an old VHS tape. Experts anticipate cable TV will be gone in less than five years, due in large part to the widespread adoption of video streaming services like Netflix and Hulu. With streaming comes convenience, increased user choice in what to watch, and lower monthly costs. However, the video streaming ecosystem will likely see drastic shifts within the next few years, the largest of which may be the potential fall of Netflix, who could be the new MySpace of this generation. It seems like new streaming services get announced almost everyday and are all vying for the same crown, which is currently on Netflix's head. As of 2019, it has been announced that several new competitors have stolen away much of Netflix's most successful programming, such as The Office, Friends, and the Marvel movies. These television shows and films have served as the backbone of Netflix and incentivized many to subscribe to the relatively cheap streaming service. Without them, it is a real possibility that Netflix will experience a sharp decline in subscriptions, as their members may lose interest or wish to spend their money at a new streaming hub for better content. In order to help users better understand the ever-evolving streaming ecosystem and assist them in spending their money in smarter ways, below is a list of all the major and upcoming streaming services now available online.
The Big Three of Subscription Streaming
Netflix
Netflix was founded in 1997 by Reed Hastings and Marc Randolph in Scotts Valley, California. In the early days of the company, their business model centered around DVD sales and rentals through the postal mail, and served as a key competitor to Blockbuster video stores. However, in 2010, the company made the innovative decision to expand into streaming media. This move that would ultimately skyrocket the Netflix brand to the forefront of the TV entertainment market over the next decade and its big rival, Blockbuster, ceased trading in 2002. Netflix has since adopted an active role in the production and distribution of its own original show content. With a Netflix subscription, users have access to a wide selection of thousands of television shows and films, ranging across every genre, with new additions to their line-up each month. This includes everything from classic television shows like Star Trek: The Next Generation, to groundbreaking original content like the Stranger Things series and the Bird Box movie. A standard Netflix subscription costs $12.99 per month and allows users to watch shows on two screens at once in high definition (HD) format.
Amazon Prime Video
Amazon Prime Video was first launched in 2007 under the name of Amazon Unbox. After several other name changes and the inclusion of the service with all Prime memberships, Amazon Prime Video has become the second largest online streaming service, right behind Netflix. One of the Amazon Prime Video key selling points is its massive content library, spanning over 12,000 different titles. This library size absolutely dwarfs its competition, however the same can not be said for the actual quality of the Prime Videos selection. The TV and movie choices tend to be older and more outdated than much of its competition. For example, some of Prime Video's most recognizable films include Iron Man 2 and Top Gun, a far cry from the recent blockbusters that Netflix has on its service. Amazon Prime Video has also begun to invest more into its own original content such as The Man in the High Castle and The Marvelous Mrs Maisel. For access to Amazon Prime Video, users must have an Amazon Prime account, which costs $12.99 per month or $120 per year.
Hulu
Hulu was launched in 2007 as a joint venture between News Corporation, NBC Universal, and Providence Equity Partners, with Disney eventually joining the fold. The service was designed to be an online hub used to aggregate the newest episodes from their respective television networks. In 2010, Hulu launched its subscription streaming service which featured full seasons of many television shows and next-day access to new episodes. As of 2019, Hulu has become the third largest online streaming service, with its stock now being largely owned by Disney and NBC Universal. Hulu's largest draw is its constantly updating television content. Typically, streaming services like Netflix gain access to new episodes anywhere from a few months to a year after they have originally aired, but Hulu gets access to them the very next day. Hulu also has its own selection of films and original content, however not nearly to the same degree as its competitors. Also, thanks to Disney's large stake in the company, Hulu will likely keep many blockbuster Disney films long after its competition loses rights to them. A standard subscription to Hulu costs $11.99 per month if users do not want ads, but it is considerably cheaper with ads at a price of only $5.99 per month.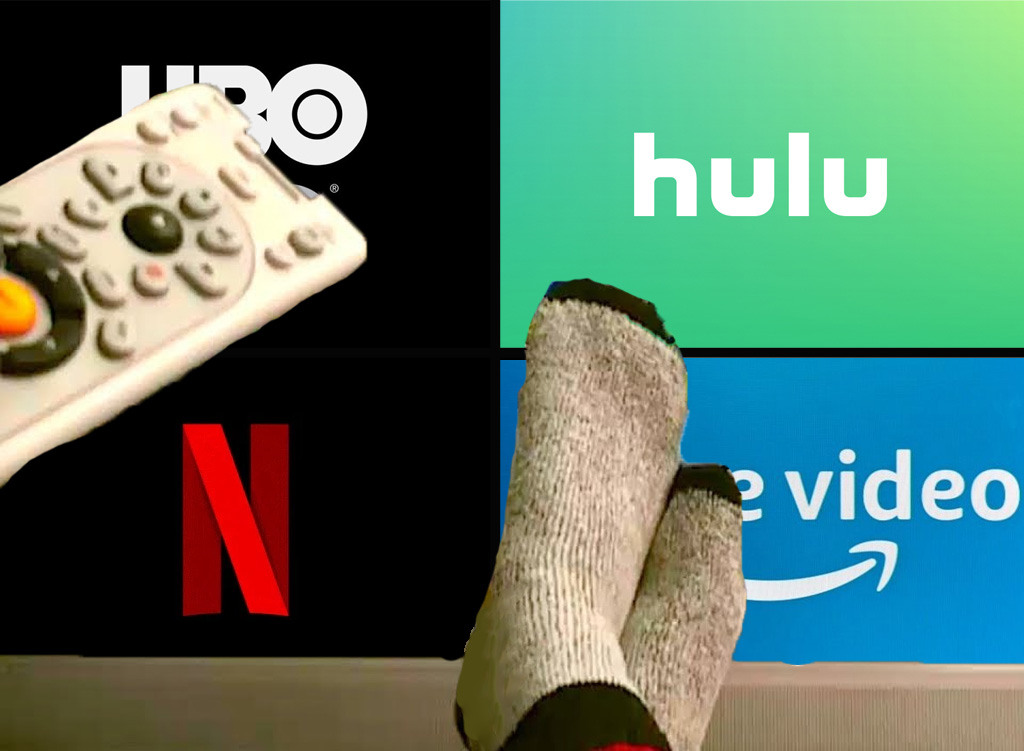 The Bundled Streamers (Premium Cable Channels)
While many of the most popular streaming services operate on a monthly subscription model, there exists another way to structure a streaming service, bundling it for free with another service. This model is used mostly by premium cable channels that have a compatible online streaming service, such as HBO GO and Showtime Anytime. Premium cable channels offer these streaming services for free alongside the purchase of their TV channel, as customers are already paying for the channel's content through their cable bill. The streaming service also incentivizes new customers to purchase their premium cable add-on. These premium cable streaming services offer all of the content produced for their respective channels on demand. For example, you can binge the final season of Game of Thrones on HBO GO at your own convenience, or catch the newest episodes of Desus & Mero on Showtime Anytime. Though these services are technically free, you will have to pay for their respective cable channels, which generally ranges around $12 a month.
The Hotly Anticipated Newcomers
HBO Max
HBO Max is WarnerMedia's upcoming streaming service. It will compile all of the content available on other HBO streaming services along with content from many other Warner-owned channels like The CW and Cartoon Network. The service recently made headlines after acquiring the rights to Friends from Netflix for a total of $85 million a year for the next five years. HBO Max is set to release in Spring 2020 and will likely cost upwards of $15 a month.
NBC
The currently unnamed streaming service by NBC Universal is also building anticipation for its release after purchasing the rights to The Office for $100 million a year for the next five years. NBC's streaming service will also compile all of the networks largest shows, such as Brooklyn Nine Nine and This is Us, all in one location. There is no confirmed release date for this streaming service yet, however it was confirmed that the service will be free by signing into your cable provider, similar to other services like HBO GO and Showtime Anytime.
Disney+
Entertainment conglomerate Disney has unveiled their new subscription streaming service, Disney+. The service will compile all Disney owned franchises, like Marvel, Star Wars, Pixar and even 20th Century Fox, in one location and create original content to build onto the preexisting narratives of those franchises. The streaming service is set to launch on November 12th, 2019 at the low price point of $7 a month.
Apple TV+
Tech giant Apple is also developing their own streaming service which will be home to original, Apple-developed content. The company has been putting billions of dollars into creating original TV shows, films and documentaries that will live alongside pre-existing Apple shows such as Carpool Karaoke: The Series. Also, unlike previous Apple TV content, Apple TV + will be available on platforms, even non-apple devices. Most other details on Apple TV + are unknown but the service is set to launch at some point during Fall 2019.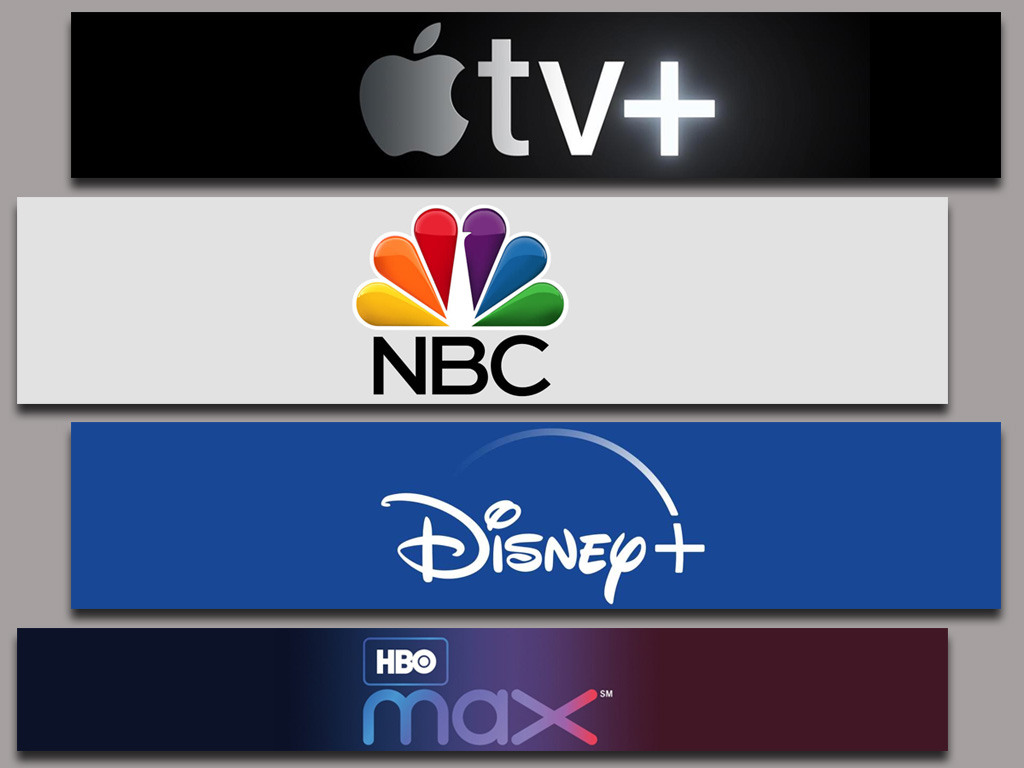 How Streaming Services Differentiate Themselves
With the recent influx of new streaming services, it can often become confusing to understand what makes certain platforms stand out from others. There are three key ways that streaming services attempt to differentiate themselves from the competition and incentivize the customer base to pay for their service. The first is to buy exclusive rights to a popular show. This technique is common among streaming services, as purchasing a popular TV show brings familiarity to their lineup and can guarantee a level of interest in their catalog. NBC and WarnerMedia have used this technique to build anticipation for their respective services through the purchase of The Office and Friends. The second way to differentiate a streaming service is to create some interesting original content. Netflix has been slowly shifting their business model to this approach with mixed results. Certain shows can end up standing out and becoming smash hits like Stranger Things or Bird Box, but other shows fail to get noticed in the sea of programming. This business model can also save money in the long run as Netflix no longer has to relicense popular, yet expensive, shows over and over again. The final way streaming services stand out in the industry is by offering their service at a cheaper price. Appealing to a customer's wallet can sometimes be the most effective way to draw in an audience. This low subscription cost is one of the greatest assets of Disney+, and will likely encourage a mass migration to their service.