SNL Undergoes Summer Talent and Cast Change
Shocking revelations come out that fan favorite SNL cast members Jay Pharoah and Taran Killam will not returning next season
---
SNL Returns To NBC Lineup In The Fall of 2016
For over three decades and now into 41 seasons,
Saturday Night Live
has delivered many laughs through skits using small-time actors and comedians that can often turn huge. Some past rags-to-riches stars have included Tina Fey, Adam Sandler, Jimmy Fallon and Eddie Murphy. There is a simple formula to this show: get an A-list guest host and toss him or her into different satiric parodies with the rest of the comedic cast and get the whole thing written by a group of crazy and competitive writers that are constantly trying to out do each other, in any legal way possible. There's been a lot happening with SNL for the upcoming 2016/2017 season:
For the 2016-2017 season of SNL, producer Lorne Michaels fired Taran Killam, Jay Pharoah and Jon Rudnitsky
Comedian and actress Leslie Jones, with her living-out-loud personality, was flown out to Rio to cover the Olympics for NBC and their floundering social media program
The Saturday Night Live ticket lottery for the upcoming season is now available to the general public. The SNL season is set to premiere October 8 at 11pm on NBC which is airing a full month before the US presidential election, which is scheduled on November 8th, 2016
In a recent interview with IndieWire, Michaels was asked what changes are happening to SNL this season and he replied "We had a successful season last year and that's all you can ever hope for. I think of change as just being part of the show, this year is no exception"
Taran Killam's 7 Year Contract Terminated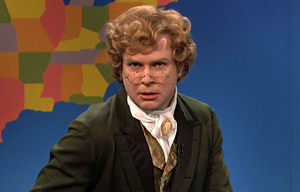 We won't be seeing Taran Killam in the 42nd season of SNL, which is due to premiere this fall on NBC. Killam had a contract to be on SNL for seven years but his sixth year unexpectedly became his last. Some of Killam's best impressions that will be missed on the show were Brad Pitt, Adolf Hitler and Donald Trump; he even did a hysterical impersonation of Eminem that was very popular. Killam doesn't know why they let him go; he had one year left on his contract. In the Uproxx interview with Mike Ryan, when asked about what happened Killam answered, "I sort of had it in my head I would make this upcoming year my last year, but then I heard they weren't going to pick up my contract anyway. I was never given a reason why, really. I can keep assuming until the cows come home." Killam's on-air delivery and back-room writing were often deemed as sub-par. Killam is now going on to co-direct with Arnold Schwarzenegger on a movie called
Why We're Killing Gunther
. He stated the post production would've bled into the SNL production anyway, although we think that he is just using that as an excuse to save some face, getting booted from SNL must be hard.. Killam said that he loved working at SNL being quoted as saying "Just feeling like a member of the SNL team felt really special." Killam is also going to star in a new Showtime series called
Mating
, which is a show about a man who recently got divorced and is now figuring out how to date and hook-up with women.
SNL Says Goodbye to Jay Pharoah and His Memorable Obama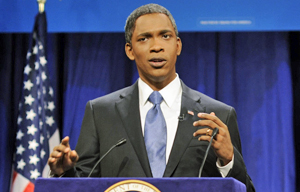 Jay Pharoah (real name Jared Antonio Farrow) is a skilled impressionist well known for performing parodies of Barack Obama, Will Smith, Drake and Kanye West on Saturday Night Live. Pharoah (spelt differently from the Egyptian Pharoah) also won't be returning to SNL this season. The entertainer always had a knack for switching between impersonations in quick progression. He has worked on the cast of SNL for 6 years and there is rampant speculation on why Michaels fired Pharoah. One of the reasons might be because Barack Obama is soon to leave the Presidency and SNL will need a new President impressionist, either Trump or Clinton. It appears since Obama is leaving, there is no longer a need for Pharoah's Obama character. There is still an actor on the show who can still portray a great impersonation of Obama, which is Kenan Thompson, but his skill and delivery of Obama doesn't compare to Pharoah's. Many cast members don't get to stay on for the "next" season of SNL. Robert Downey Jr. is a famous example who was on the show in 1985 and was fired after just one season. Usually the producers fire a few cast members each season, so it doesn't seem like the show is being repetitive or getting stale. But Pharoah isn't done yet; Showtime President and CEO David Nevins announced that there are two comedies that he would like Pharoah and Killam to be in. He pointed out that they have been discussing these projects for several weeks. Pharoah has been thrown in as the male lead role for the new half-hour comedy pilot directed by Jamie Foxx called
White Famous
. Showtime is trying to improve their ratings in the industry by bringing in Killam, Pharoah and even Stephen Colbert has a new election special on the channel, which is now owned by CBS.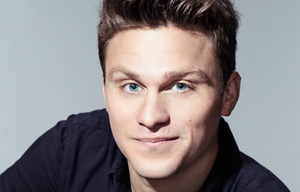 Jon Rudnitsky Also Joins The Unemployment Line
Jon Rudnitsky joined the SNL family last year for season 41 and he portrayed parodies of Tom Cruise, John Mayer and his highly criticized Anderson Cooper impersonation. In the beginning of this season Rudnitsky's official Twitter page was filled with racist, sexist and homophobic tweets. He didn't have a lot of roles on SNL and wasn't as reoccurring as other cast members. Very few of his writing bits were used on the show. One of his best roles on SNL was intruding on the Weekend Update skit with a
Dirty Dancing
spoof. Later on SNL he did a skit on the presidential debate. In a well publicized case, Rudnitsky impersonated Anderson Cooper and Cooper really didn't like it. He told Andy Cohen on
Watch What Happens Live
! "It was like the only thing he knew about me was that I'm gay" and said the impression came with "Truman Capote vibe" and "a little snideness, which I thought was odd." As for Rudnitsky not returning to SNL this fall, we hope he will end up being successful in the future. The only other notable in the "SNL one season success story club" is Robert Downey Jr., so he has some tough shoes to fill. Even Chris Rock lasted three seasons on SNL and he was terrible on the show, only to become a comedy legend later.
Loud Leslie Jones Cheering on USA at the Rio Olympics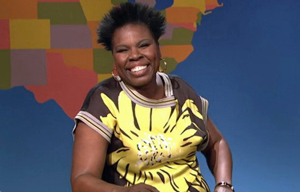 Ghostbusters
(2016) actress Leslie Jones took on The Rio Olympic Games where she was live tweeting all the events and taking video clips of her cheering on the teams along with some hilarious commentary. When Michael Phelps won gold she commented "TWENTY TWO MEDALS… THIS BOY IS A BAD MOTHA******!" Jones is getting praised on the internet and some even say that watching her, watching the Olympics is actually better than watching the actual Olympics itself. The SNL comedian bent the rules by posting footage of the actual game via social media from her T.V. The International Olympic Committee (IOC) has an exclusive contract with NBC, the official U.S. broadcast partner of the Olympics. NBC can delete any unauthorized footage of the Olympics at will. When Jones was in Rio reporting for NBC social media she is being treated as if she is VIP. She was meeting with all the Olympians participants, while cheering them on vigorously, very vigorously.
New Faces For This Season

New additions to the SNL cast for the 2016 season are Melissa Villaseñor, Mikey Day and Alex Moffat. Villaseñor will be SNL's first Latina on the show, known for her less-than-stellar appearance on America's Got Talent in 2011. Expect SNL to use her for every J. Lo sketch. Mikey Day is from the famous improv troupe,
The Groundlings
, which also produced successful alums including Will Ferrell and Kristen Wiig. Alex Moffat is from another improv troupe,
Second City,
that produced John Belushi, Bill Murray, and Tina Fey. Lorne MIchael's new hires for this year are only from the improv stable in a bid to try to improve the sketch comedy of the show, which has been lacking for the last couple of seasons. Critics agree that SNL holds a special place in our heart, but the show is failing in its mission to actually be funny. This may have something to do with the awful process that a skit has to go through to get on the air, that many comedic alums who are successful-after-the-fact have alluded to including Chris Rock, Adam Sandler and Julia Louis-Dreyfus. Jim Breuer's horror stories about the paper-to-air process were well documented on
The Howard Stern Show.
Getting Tickets for the 42nd Season of SNL
The Ticket application window for SNL tickets is now open. To get tickets to see SNL live you must email all your contact information to snltickets@nbcuni.com by the end of August 2016. You must be at least 16 years old to attend this show. Unfortunately you can't pick the date of show and you might not even get tickets to see it at all. They pick out the live audience by doing a ticket lottery. If you would like to see a certain show there might be hope by waiting for a standby ticket line. At 7am on the 48th St. side of 30 Rockefeller Plaza an NBC ticket distributor hands out Standby tickets to the dress rehearsal or the live taping of the show. You can choose to see the rehearsal or the live taping of the show. The catch is you must stay on that Standby ticket for many hours and it's a first come first serve type of deal. You must also have ID and a Standby ticket does not guarantee admission. If you end up getting tickets to the show either in advance or by standby, arrive no later than 7:15pm for the dress Rehearsal or 10:45pm for the actual taping of the show.