"Saturday Night Live" 40th Anniversary Special
Saturday Night Live will be airing a 3 hour 40th anniversary special on February 15, 2015.
---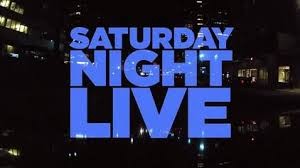 A Star-Studded Three Hour Event On February 15, 2015, NBC's
Saturday Night Live
will air a three hour 40
th
anniversary special to celebrate four decades on television. The actual premiere of the late-night sketch comedy and variety show took place on October 11, 1975. Though this anniversary celebration may be eight months early, this special event is sure to attract a lot of attention due to its star-studded excitement. The occasion will welcome many previous cast members of SNL, along with past guests, who will be joining the present cast members and a slew of exciting live performances. The last time a big anniversary was celebrated on the show was 1999, when the twenty-fifth was honored. Compared to that special, executive producer Lorne Michaels said that this fortieth anniversary would feature more live performances in comparison to pre-taped bits. He also mentioned that every host and cast member from history was invited, and that he doesn't expect all of them to come. However, when a positive RSVP was received from any of them, that's when their team began writing sketches surrounding their involvement. In any event, this show is certainly something special, as it has been presided over by the same individual, Lorne Michaels, since it first began 40 years ago. That has allowed the brand to grow into one of the most highly regarded comedy shows today.
A Brief SNL History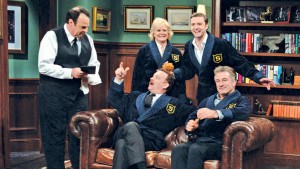 The origins of
Saturday Night Live
date back to 1975. At that time, NBC had been filling the Saturday night timeslot with reruns of
The Tonight Show
with Johnny Carson. However, Carson requested that the network remove these episodes from the weekend so that they could be saved for occasional weekday fillers, when Carson wanted to take a night off. Therefore, NBC was tasked with finding a new show to fill this crucial time period, and Lorne Michaels was approached. The NBC president at the time Herbert Schlosser tasked his VP of late night programming Dick Ebersol with filling the slot. Thus
Saturday Night Live
was born, although it didn't get that name until 1977, as the name was already in use by a show on ABC. Fortunately, the spectacular success of this comedic romp gave NBC the incentive to purchase the rights to this name. Early on, the show adopted the famous tagline, "Live from New York, it's Saturday night!"
Cast Members, Hosts, and Returning Guests
This year, the fortieth season of Saturday Night Live, includes a number of repertory players as well as featured players who will likely go on to lead successful comedy careers, as many SNL players have done in the past. Current cast members include Vanessa Bayer, Aidy Bryant, Taran Killam, Kate McKinnon, Bobby Moynihan, Jay Pharaoh, Cecily Strong, and Kenan Thompson. Each episode is hosted by a different individual; this season, hosts have included Chris Pratt, Sarah Silverman, Bill Hader, Jim Carrey, Chris Rock, Woody Harrelson, Cameron Diaz, James Franco, Martin Freeman, Amy Adams, Kevin Hart, Blake Shelton, and J.K. Simmons. As for the past cast members and hosts who will be joining the 3-hour fortieth anniversary special, that waits to be seen. However, some names have been leaked. One interesting individual who will be showing his face on the special is Eddie Murphy, who made a point of never appearing on the show since he left in 1984. This opens up the possibility that any number of surprise guests may be making an appearance, and the special will certainly be an exciting one indeed.