New York TV Show Pilots On The Rise
New York TV show pilot tapings including The Al Roker show and Knock Knock Live with Ryan Seacreast
---
Hollywood loves to add its own level of fanfare to its latest TV shows that are in the Pilot stage, but in the New York area, TV production companies like to keep the new TV shows in pilot-stage on the down-low. Sometimes the reasoning for the secrecy is because they do not want to the show to go off half-cocked if the show is picked up. Other times it is because the celebrity is doing something that is off-contract, or may be embarrassing (or damage) their e-score rating if it flops. It seems that well known celebrities do not like to advertise what projects they are working on when on the East Coast, but the second they are in LA, their PR people cannot wait to tell the world via their social media accounts.
THE AL ROKER SHOW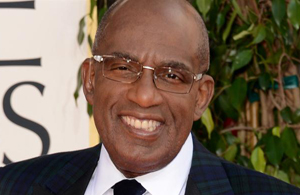 Al Roker has been uber-busy. He has been working on a new show for NBC Universal, in between the gig he has at NBC on
Today
and the
Wake Up With Al
show, Roker has been developing
The Al Roker Show
that has filmed a number of episodes in the Stamford Media Center at
307 Atlantic Street in Stamford, CT. Al Roker's self-titled new TV show uses a game show format and is similar to the likes of
The Newlywed Game
,
The Pyramid Game
and
Clue
(All Born back in the 1970's in Hollywood) in which couples ask questions and test their spouses knowledge about each other. Al Roker and his PR group has been tight lipped about the show that is under development but it is being exec-produced by Terence Gray (The creator of the New York Television Festival) The PR is being handled by Jon Harris at Jon Harris and Associates and the show producer is Tiffany Trigg. Audience management was provided by the LA based OnSet productions, that have scant New York TV shows to their credit. They had to resort to pay $60 to each audience member to make them go out to the Connecticut studios to watch them tape the show. Lord knows how cheap it is to tape a show in Stamford, CT - but when you have to bus-in a paid audience, all the economical value goes out of the window. Also the quality of a paid audience shifts the dynamic of the show. Now they are being paid to laugh, which, everyone knows, comes over the TV tube as closer to canned laughter than natural audience reaction. Roker first made his name as a weather anchor in 1974, working for a CBS affiliate WHEN-TV in Syracuse, New York. Since 1996, he has been the weekday weather forecaster on NBC's
The Today Show
, and since 2009 he has hosted an early morning show every weekday on The Weather Channel called
Wake Up With Al
. Al is beloved for his creative approaches to forecasting the weather, often done outside the studio, as well as his success as an actor and as book author.
KNOCK KNOCK LIVE and BEST TIME EVER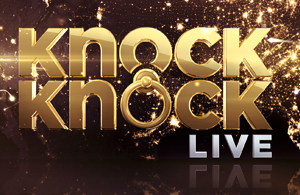 Like a modern-day version of the
Mad TV
vs
SNL
ratings war in the 1990's, Ryan Seacrest's
Knock Knock Live
, currently in production in LA appears to be a straight copy of Neil Patrick Harris's, yet to be shot,
Best Time Ever
on NBC
.
Seacrest's
Knock Knock Live
show debuts on Fox on July 21, 2015. This TV show dodged the whole pilot phase and went straight into production, beating Patrick-Harris and NBC by a solid eight weeks, which, in TV terms, can be an eternity. It is not clear how Fox got to use the trademark format owned by ITV productions for its British show
Saturday Night Takeaway
, but if the initial
Knock Knock Live
tapings are anything to go by, it uses exactly the same formula including the "live from your living room" format to surprise viewers at home. At this point it will be a surprise for some, but after a while, as both shows become established, the surprise may wear off and one of the shows will ultimately fail. With Seacrest lacking any on-stage talent other than show hosting and losing his
American Idol
gig in 2016, he will be desperate to make this work as he cannot live off
Keeping Up With The Kardashian's
money (a show where he is the exec producer) for very long. Patrick Harris, on the other hand, may be coming to the party rather late, but he brings tremendous talent to his show, but with NBC calling the shots, they may over-produce the show and sabotage him with the content constraints they have put on other shows (Americas Got Talent being a great example of how they mess things up). If the NBC execs can keep their hands off the show, they may well have an
SNL
style winner.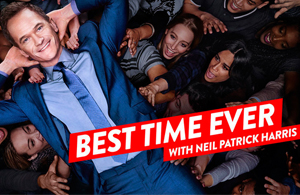 Fox's TV ratings will be boosted tomorrow night by the amount of ITV and NBC executives who will be tuning in to see how good the show is and how many bits have been lifted from Patrick Harris's show. It remains to be seen if anyone else will watch in the notoriously soft summer of viewership. Lacking creative originality, Seacrest has used some of the household names he helped create on the
American Idol
show namely Kellie Pickler and Adrienne Bailon, as co-hosts. Seacrest gets to be first on TV, Patrick Harris brings his stage talent later.TV viewers may tire quickly if Seacrest's show just gives Let the battle royale commence.
Knock Knock Live
is produced by Dick Clark Productions and Simon Fuller's XIX Entertainment. Seacrest, Fuller, Michael Herwick, Allen Shapiro, Mike Mahan, Mark Bracco, Stijn Bakkers and Nicolle Yaron serve as executive producers. The new show series will premiere on Tuesday, July 21 at 9:00 p.m. on Fox and will be broadcast on the same night each week.
Best Time Ever
is produced by ITV Studios America and NBC Entertainment. Executive Producers on the show are Neil Patrick Harris, Orly Adelson, Siobhan Greene, Anthony McPartlin, Declan Donnelly and David A. Hurwitz. The latter three individuals are all producers of the British version of the show:
Ant & Dec's Saturday Night Takeaway.
Glenn Weiss is directing the show.