NBC's "Meredith Vieira Show" Cancelled Due to Low Ratings
The Meredith Vieira show is cancelled following its second season citing low ratings. Vieira is still active in other endeavors.
---
Second and Final Season Will Conclude in May 2016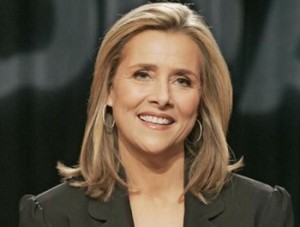 The Meredith Vieira Show
premiered its first season on September 8, 2014, produced by NBCUniversal and airing in syndication across 98% of the United States. Meredith came to her own show following a successful career that included being the original moderator of
The View
on ABC from 1997 to 2006, co-hosting the NBC news program
Today
from 2006 to 2011, and co-hosting the original syndicated version of
Who Wants to Be a Millionaire
, among other high-profile journalism, game show, and television engagements. She also contributed to Elsa Walsh's book called "Divided Lives: The Public and Private Struggles of Three American Women," where she discusses the difficult life balance between family and professional life for a working woman. Specifically, she made headlines when she was fired from
60 Minutes
in the early 90s, as she could only work part-time due to her responsibilities caring for her children. While also serving as a special correspondent for NBC News and contributing to several other news shows, her career appeared to be at an all-time high when she was given her own talk show,
The Meredith Vieira Show
, for two seasons. However, the show will not be renewed for a third season, and the final season will wrap up in May.
Slow Ratings, and Attempts to Alter the Format to No Avail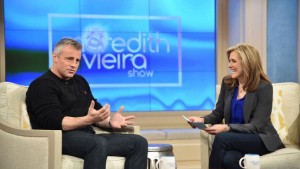 Shortly after launching its first season in September 2014, NBC leaped to renew it for a second season, which was announced in October. However, by March 2015, it was clear that the show was not performing as well as hoped. Garnering about 1.5 million viewers per day, it fell far behind its competition such as
The Steve Harvey Show
,
The Wendy Williams Show
, and
Dr. Phil
. In an effort to boost ratings, NBC made efforts to rejig the format. For instance, they altered it to be a live show in front of a studio audience, and brought in a variety of guest hosts to talk about specific topics. Word started to spread that first spring that NBC was looking to replace Vieira with a group talk show format similar to
The View
, which she did attempt along with an MVP bench of cohorts. However, less than a year later, the announcement has been made that season two will be the last. When the second season premiered on September 8, 2015, the ratings were down 50% from its highly anticipated season one premiere a year prior, bringing in a household rating of 0.8. Furthermore, that opener was down 40% from the previous year's premiere in the demographic of women aged 25-54, with a rating of 0.3. Although the numbers gradually increased since then, averaging a 0.9 household rating, it still fell behind the established syndicated talk shows.
Meredith's Career Is Still In Top Form
Although the life of
The Meredith Vieira Show
was short-lived, Meredith Vieira herself still has a busy schedule. The next high-profile engagement on her plate is flying to Rio de Janeiro, Brazil, to cover the 2016 Summer Olympics for NBC. Furthermore, she is still active as a contributing anchor for
Dateline NBC
, as well as a special correspondent for
Today
. Many other exciting surprises may be on the horizon for Vieira, and the two-year stint of
The Meredith Vieira Show
may prove to be a disappointing blip on an otherwise stellar resume.