Megyn Kelly Leaves Fox and Gets Two New TV Shows at NBC
After ending her 12 year run at FOX News, Megyn Kelly is handed a daytime TV show and a Sunday night news position from NBC
---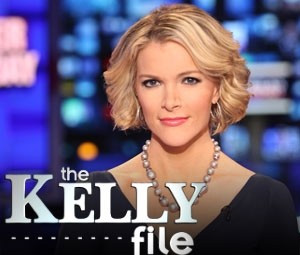 Prime-time News journalist Megyn Kelly announced on Tuesday January 3rd, 2017 her departure from her 12 year long home at Fox. Kelly revealed her move to the public through a Facebook post stating, "Over a dozen years ago I started at Fox News in a job that would change my life. Now, I have decided to end my time at FNC, incredibly enriched for the experiences I've had". Megyn will be joining Fox News longtime rival NBC News on three different platforms. It's no secret that money is not an issue for Fox, so much so that they were willing to offer Kelly more than 20 million dollars a year to stay with the network. Competitors that Kelly talked to like, ABC News, CNN and NBC News, were not prepared to match that offer, but NBC News appeared to offer something much more valuable to her. NBC chairman Andrew Lack began negotiations with Kelly by asking her what she wanted and he came back with a proposition she could not resist. Megyn's new salary has not been disclosed, but it certainly may be around the $20 million a year, but with a lot more freedom, for both journalistic and family time. Her new daytime show on NBC allows her to work office hours, unlike the grueling 18 hour days at Fox and will mean a better work/life balance.
Possible Reasons for Megyn Kelly's Move
There are many possible reasons why Kelly decided to leave FNC. The recent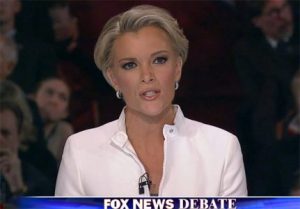 lawsuit against former Fox News Chairman Roger Ailes could be one. After standing up to Ailes, alongside other female colleagues, Kelly's relationship with colleagues Bill O'Reilly and Sean Hannity suffered after they publicly defended Ailes. Angered that she did not show "loyalty" to the network Bill O'Reilly went on to say "If somebody is paying you a wage, you owe that person or company allegiance. You don't like what's happening in the workplace, go to human resources or leave" O'Reilly stated during his primetime Fox News show back in November 2016. The very same reason why Megyn Kelly became such a hot topic last year may be another reason why she left. After asking President-elect Donald Trump loaded questions at the first Republican presidential debate, she was then constantly attacked by Trump, bringing attention to her from all sides. On the downside, she also received threats from Trump supporters for many months and Kelly said she did not feel supported by the network during the caustic election of 2016.
How Will Her Move Affect Fox News
Megyn Kelly has become such a popular primetime news journalist that Fox is going to have trouble finding an adequate replacement. Fox spent a lot of time making Kelly a household name and they were willing to pay her more than $20 million dollars a year in order to keep her. This caused people to think that the Murdoch family, who controls Fox's parent company, 21st Century, was staking Fox's future on Kelly, a journalist that defies the expectations viewers have of a traditional Fox News' journalist. Kelly's exit also follows the departure of another Fox News' primetime female anchor, Greta Van Susteren, leaving Fox News with the possibility of having no female primetime host. This whole plan might be a NBC political power-play to just reduce Fox News cable TV ratings and to control Kelly's somewhat Republican message, rather than actually improve their own ratings. This could be somewhat similar to the Procter & Gamble's purchase in 1985 of the Vidal Sassoon line, when they only purchased it only to sideline it, as it was a competitor to their own products.
Megyn Kelly's Future with NBC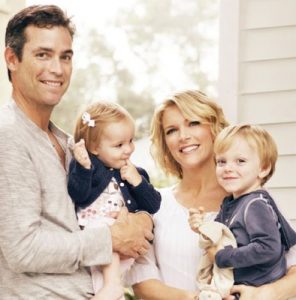 After her 12 year run with Fox, Megyn Kelly will be joining the NBC family sometime in 2017. Her contract is not officially up with Fox News until the late summer of 2017, but it appears they will be releasing her from her duties as her last show is on Friday January 6, 2017. Her start date with NBC has not yet been released, but NBC will make sure that she gets in the news mix at NBC prior to President-Elect Trumps inauguration on January 20, 2017. Kelly's new threefold contract at NBC includes, hosting her own daytime news and discussion program, being an anchor to a Sunday night news magazine program and taking part in NBC's special political programming and special events coverage. In an interview last year with Charlie Rose, Kelly talked about what her dream television show would be like, "How about if we merge a little Charlie Rose, a little Oprah, and a little me all together, and we serve that up as an hour? Wouldn't you watch that?". It seems like Kelly might be getting her fantasy after all. In an article by CNBC they described that her daytime show is going to be "a mix of news, interviews and panel-like discussions" which will have a huge range of topics and will not only stick to political discussion which Kelly is known for. Megyn's old program, "Megyn Kelly Presents" which aired on the Fox Network, but was a ratings and critical disaster, with generous "soft-ball" questions to Trump and Michael Douglas on the one-off Fox News televised special. NBC chairman Andrew Lack said in a brief interview that he will be working very closely with Megyn in creative both her new programs. It has also been revealed that Megyn Kelly's Sunday night show will be in the same lane as CBS's "60 Minutes", which Mr. Lack is very familiar with since that's where he worked at the beginning of his career. Alongside that, Kelly will be taking part of NBC's breaking news and political and special events coverage.
Will the Job Trade From FOX to NBC Pay Off For Megyn?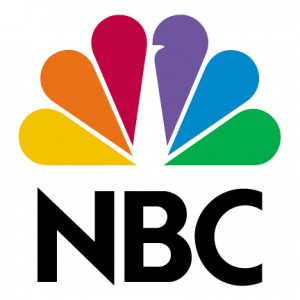 Megyn Kelly decided to trade in a $20 million dollar a year contract with Fox for better hours and more control at NBC. Another factor that helped her decision was her family life, that has recently been suffering as the children have not been able to see their mom, unless they tune into Fox News. Kelly will now be able to see her three children off to school, be able to tuck them into bed at night and spend more time with her spouse, Douglas Brunt. It is unclear how this trade will hold when she faces the possibility of bad ratings, due to the lackluster daytime TV format, that often only gets stay-at-home people and is notoriously bad for advertisers. Only time will tell and her last show on Fox News will be Friday January 6th, 2017 at 9 PM.