Food Network's Mario Batali Faces More Sexual Misconduct Charges
Food Network's Mario Batali Faces More Sexual Misconduct Charges and The Chew hosts lament
---
Mario Francesco Batali, the Washington born American chef and restaurateur who became better known as a TV personality after his appearances on Food Network shows, is in trouble again. Batali is known for his popular shows Molto Mario and The Iron Chef and more recently as the host of The Chew, a daytime cooking themed talk show which aired daily on ABC. In light of the numerous sexual misconduct allegations that have been made against Batali, drastic changes have been made to the airtime lineup of all the shows that had any association with him.
Batali originally studied at Rutgers University in NJ while working as a cook in a pub/ restaurant. He later married Susi Cahn who is the daughter of the founders of Coach INC. Throughout his carrier Batali has built a great name for himself however in recent times there has been an outpouring of allegations of sexual misconduct that have led to his celebrity demise. In May of 2019, Batali plead not guilty to an assault and battery charge that was connected to the allegation that Batali forcibly groped and kissed a woman at a restaurant in Boston.

Batali's Past Allegations
In New Orleans in 2007, a young wanna-be chef met Batali at an after-party for a wine auction. She was star struck and introduced herself to him, during the conversation the young chef recalls that he appeared to have been drinking and she felt he was acting a little "creepy". It is alleged that not long into the conversation Batali offered the young chef a job, and moments later someone bumped into her and spilled wine all over her. The young chef alleged Batali quickly jumped to her aide rubbing her body inappropriately. The young chef was shocked at his behavior. It later transpired this was not a unique incident, three other women also came forward to report other inappropriate incidents. Upon further investigation it appears that at the time of the inappropriate actions Batali was given a warning by the Food Network but no further action was taken. The reported incidents spanned over the past two decades and have only recently came to light in 2017. This is when Batali announced that he would be stepping away from the day-to-day operations of his business and his various TV shows.
Not long after his announcement to step away from his own restaurant business The food network halted plans to release any further episodes of the show Molto Mario, and also stopped airing any of the Iron Chef episodes that Batali had starred on. ABC was also quick to announce that Batali would no longer appear as a host on the daytime show, The Chew until the allegations were reviewed. It was not long after this that ABC announced that they would no longer continue filming The Chew
What Happened to Food Network's "The Chew"?
The Emmy winning daytime talk show, The Chew abruptly came to an end very soon after the news of Batali being asked to leave the show. Clearly the shadow of Batali loomed over the show, which made it very hard for the show to continue. ABC reported that the reason for the show ending was due to the extension of the Good Morning America Show. They claimed it was bitter sweet but scheduling didn't allow for both so the choice had to be made. However ratings for the show soon after the announcement of Batali leaving the show pointed in a different direction. In 2018 soon after the Batali news hit the rating for the show declined by 13% placing it at number 13 of the top 13 daytime shows. Surely this was the main reason for the cancellation of the show.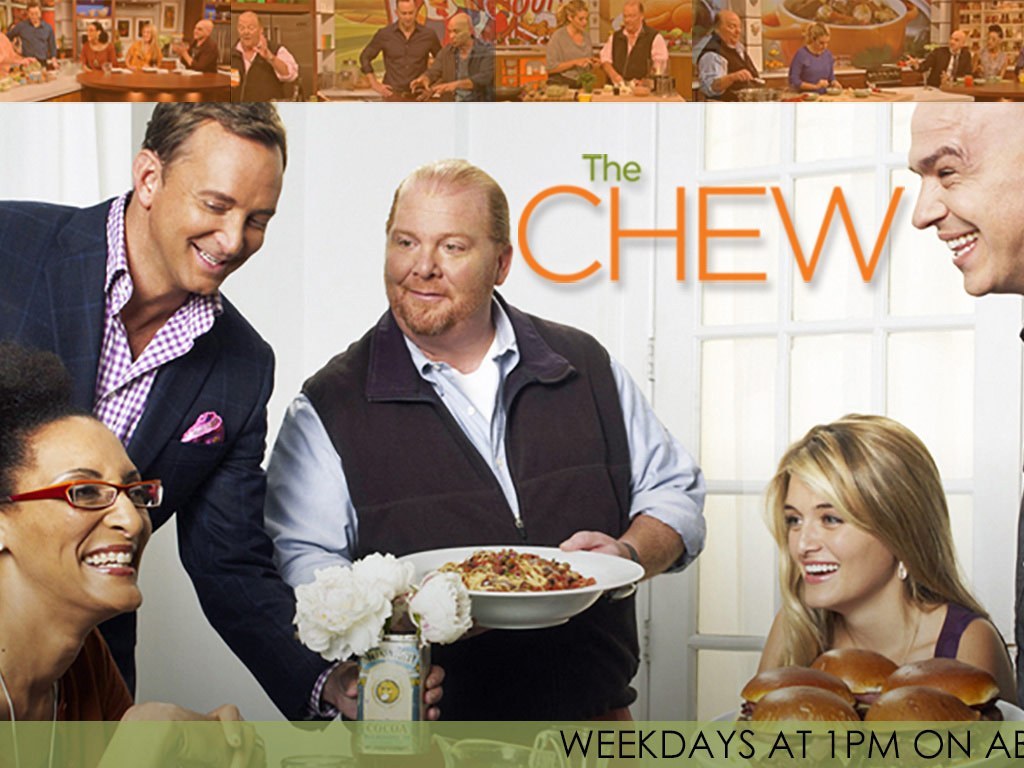 Where Are Batalis Co-Hosts From The Chew Now?
Batali was not the only star that presented The Chew along side the accused there were also three other stars, Carla Hall, Clinton Kelly and Michael Symon. All three presenters graciously welcomed the news of The Chew being cancelled. Live on air they stated how they had such a great time filming and making the show and would enjoy the time they had spent together. Off air there feeling may have been different, however they still remained professional. In May of 2019 the three host got together live in Kelly's kitchen to produce an almost hour long segment to let fans know exactly what they were up to now.
Clinton Kelly Co-Host
First to talk was Clinton Kelly who described the fun he was having being a stay at home husband creating extravagant home cooked meals for his partner. Along with this he talked about how professionally he had been starting as a judge on popular Food Network shows such as Chopped Junior, Beat Bobby Flay, Family Food Showdown and Spring Baking Championship.
Michael Symon Co-Host
Michael Symon also described life as being great. Since he left the show his stepson and his wife recently had a baby making him a granddad, he has been working on Season 9 of his own show Burgers, Brew, and 'Que and he has also just opened two new restaurants at The Palm Hotel in Las Vegas.
Carla Hall Co-Host
Carla Hall has been working in the Halloween Baking Championship which tapes in LA and has also spent some time France where she has been taking some improv classes.
No Hard Feelings Against Batali, On The Surface Anyway
All in all the three hosts seem to be getting on with life after The Chew and remain in close contact but Batali is not in the picture. Clearly there is animosity against the man that derailed their TV careers, even if only temporarily, but they all do a good job of hiding the ill-will.