"Inside the Actors Studio" Becomes First TV Show in NYC to Sell Tickets
Inside the Actors Studio has begun charging donations or offering free tickets when paid tickets are bought to another show, which is the first time a television show with a live studio audience is asking for a fee for tickets.
---
A Storied History and a Famed Television Program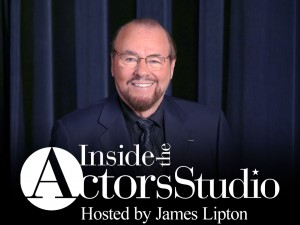 Inside the Actors Studio
TV show has been running since 1994 on Bravo, hosted by James Lipton and produced and directed by Jeff Wurtz. Considered to be Bravo's flagship program, the television show is set as a series of interviews, one per episode, between the host and a famous actor of note. Originally, the show was a partnership between the famed Actors Studio school of New York City, and was filmed at New School University in the format of a seminar given to students. Since 2005, the show has been instead filmed at Pace University, and has a different vibe that is more gritty and backstage. Lipton is famed for his wide ranging knowledge about each of their guests, sometimes causing them to turn to him and ask how he even knew that small detail about their lives.
Inside the Actors Studio
is unique because instead of interviewing stars as stars and performers, they become teachers and mentors for an hour as they share their wisdom about the craft and business of acting with student actors. The show has been nominated for 14 Emmy Awards, and won once in 2013 for Outstanding Informational Series or Special.
"Free" Tickets to TV Show Framed as Donations
This notable program has begun a practice that may be considered a little progressive. Whereas all other television shows in New York City offer live tickets to the audience, they do so free of charge.
Inside the Actors Studio
has begun to charge money for their tickets. However, they aren't doing so upfront; instead, they are calling the cost of these tickets "donations." This is problematic as the term "donation" usually implies a voluntary cost, but in this case it seems to be mandatory. Most recently, in their November 23, 2015 email blast, the Schimmel Center at Pace University sent out an email advertising their upcoming November 24th show interviewing Jeff Daniels. The email says, "Donate $50 to the Schimmel and receive ONE ticket to Inside the Actors Studio with Jeff Daniels. For every additional $50 you donate, you will receive an additional ticket." This sounds like merely selling tickets for the cost of $50 each. On November 1, 2015, the email blast for the November 2nd episode interviewing Bryan Cranston had a similar message, but this time with an associated cost of $100 per ticket. That email makes it clear that those seats will be front balcony, and says for a donation of "$100 or more" you will receive one ticket, and for another donation of "$100 or more" you will receive another ticket.
Another Strategy is to Buy Tickets to Another Show to Receive a Ticket
On October 1, 2015, the Schimmel Center at Pace University sent out another kind of email blast with a similar implication: that audience members could secure a ticket to
Inside the Actors Studio
if they purchased a ticket to another cross-marketed show. Similar to a "buy one get one free" philosophy, this still requires one to "buy" in order to get what has previously been free. For the October 12th episode interviewing Sarah Silverman, this particular email blast presented an offer code for ticket buyers to spend $55 to buy an orchestra center ticket to the actress Ana Gasteyer's one-woman cabaret show
I'm Hip
, also at the Schimmel Center, and would receive a free ticket to Sarah Silverman's
Inside the Actors Studio
taping. Similarly, on May 15, 2015 an email blast offered a free ticket to the June 1st
Inside the Actors Studio
interview of Jim Parsons if one were to buy a ticket to
Song and Dance Man: Ben Vereen!
, the musical theatre actor's show also at the Schimmel Center. All in all, this strategy may entice ticket buyers to spend money to see a television show that has otherwise been free, but it may also be the start of a trend for other television shows with live studio audiences to begin charging admission as well. In this case, at least the ticket seller is a university with an educational mission, rather than a solely profit-minded commercial producer, but they are a very expensive school at that and do charge their own students high amounts to see this show for themselves, again in a back-door kind of way by charging very high tuition rates that only the rich and connected can afford.