Howard Stern to Leave "America's Got Talent"
Howard Stern has announced that he is leaving America's Got Talent. Although he has expressed indecision before, it seems that now he has decided not to renew his seasonal contract.
---
Announcement Made Wednesday on His Radio Show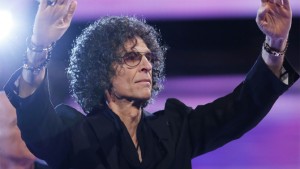 The extremely successful radio personality and actor Howard Stern has been on the judging panel of
America's Got Talent
since 2011, when he took over the position from Piers Morgan in the show's seventh season. He has continued to sit on the judge's panel for the eighth, ninth, and tenth season. Presently, he judges alongside Mel B from the Spice Girls, Heidi Klum from
Project Runway
, and Howie Mandel from
Deal or No Deal
. Stern is best known for hosting his own radio show on Sirius XM radio since 2006, before which he hosted his show since 1986 on national syndication. He is also well known for the film
Private Parts
and his television show
The Howard Stern Show
. He has made mutterings before about wanting to depart from
America's Got Talent
due to his overcommitted schedule, but this time he seems serious. He is also known as an extremely well compensated television star; he appeared in Forbes magazine alongside
America's Got Talent
executive producer Simon Cowell as first place on the list of America's highest paid television personalities. The article stated that Stern earned $95 million between June 2012 and June 2013. Nevertheless, there comes a point when money doesn't mean much anymore, and Stern has announced that he is reassessing his career priorities, and that this is his last season.
The Impact on "America's Got Talent"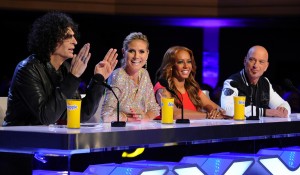 America's Got Talent
had made some sacrifices to accommodate Stern's busy schedule, in light of his strong pull with a wide range of market demographics. Specifically, the show relocated from Los Angeles to New York City's Radio Music Hall, so that Stern could be across the street from his radio studio where he records his Sirius XM show. With Stern gone, the show may very choose to relocate back to Los Angeles. As for who might replace him, Stern was quick to suggest his best option: Simon Cowell. He said that Simon wants the job, anyway. However, as much as Stern is known as a man who tells it like it is, he did not reveal that an agreement had officially been made with the network. He said that he was too f—ing busy, and that he is undergoing his own career evaluation. It was reported that Stern was given until July 4th to decide if he will be renewing his contract. Every year so far, he has ultimately decided to re-up his season to season contract, persuaded by the large paycheck he is being offered. He claimed he really did struggle with the decision to sign on this year. Nevertheless, the press has interpreted Stern's recent comment on his radio show as sounding more serious than ever before. We may therefore see a different face at the judge's table next season.
America's Got Talent
America's Got Talent
has been running on NBC since 2006. The show is executive produced by Simon Cowell, the man behind many other reality shows including
Britain's Got Talent
,
Pop Idol
,
The X Factor
, and
American Idol
.
America's Got Talent
differs from some of these other shows as the contestants can perform a range of activities, not just singing. In addition to vocal performance, the huge range of acts includes dancers, comedians, magicians, ventriloquists, technology-based performance, and anything that demonstrates a unique and magnficient talent.