Hoda Kotb Rings in New Year With A New Job at the Today Show
Hoda Kotb permanently takes Matt Lauer's place on the Today Show with Savannah Guthrie, amidst Lauer's sexual harassment allegations.
---
NBC's Today Show gets a new host with Hoda Kotb permanently replacing Matt Lauer. Kotb had been filling in the slot since Matt Lauer was fired on November 29, 2017 following accusations of sexual harassment and misconduct at the network. Kotb will now co-host the first two hours of the morning show with Savannah Guthrie and Al Roker will play second fiddle. She will continue co-hosting the fourth hour with Kathie Lee Gifford for time being. This gives Kotb an hour break before the fourth hour show. The Third hour show is current filled with Megyn Kelly's more newsy part of the Today show, named Megyn Kelly Today.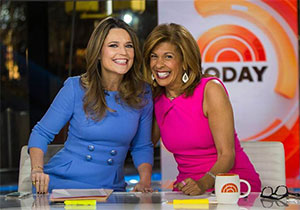 Network execs offered Matt Lauer's role to Megyn Kelly, who is no stranger to sexual misconduct herself from the time she spent at Fox Television right across the street from NBC, but she passed on the offer to co-host the Today Show with Guthrie, preferring to helm her own show, than having to share the spotlight with the other Today celebrities, who have made no secret of their unhappiness of the hiring of Kelly, who is a staunch Republican in a sea of NBC liberal elites. NBC confirmed that Kotb will not be taking over Matt Lauer's previous office in 30 Rockefeller Plaza, that came complete with a secret under-desk button that locked the door from the inside and other questionable unidentified items that were often gifted to co-workers. It is anticipated that Kotb will transition out of the low-rated short bus with Kathie Lee as the total workload will become too much and a replacement will be found for the 10 AM show. What is shocking is that Kotb's new Today Show salary is less than half of Lauer's, as Savannah Guthrie will now take the lead in the show, with a 20% boost in her pay for the new responsibility - which is still 10% less than Lauer's - showing that the gender pay gap is often endemic at the network where sexual harassment is commonplace. NBC has been well aware of the sexual harassment problems at the network for some time, but has done a great disservice to victims by dissuading them to follow through with their complaints, citing the damage that it would do to their careers and reputation, it is only during the recent revelations that all their actions have come to light #blamethevictim #perverge #metoo
Other candidates that were considered for Matt Lauer's role are reportedly disappointed, but given the understandable anti-men sentiment currently active at the NBC network, it is anticipated that Willie Geist, Craig Melvin, Anderson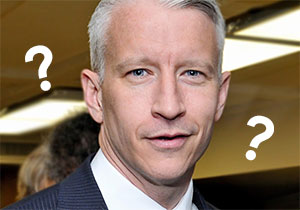 Cooper, Brian Williams and Carson Daly will recover. The last thing NBC needed was to take a chance on another man, who could, at any time, be accused as part of the sexual harassment problem, rather than being part of the solution. This means that the show, for the first time in history, is primarily led by two women, with men taking the lesser roles. The Today Show is a profit machine for NBC which generates huge amounts of revenue for the network, with very low production costs. The recent firing and cast line-up change hasn't hurt the show ratings, in fact it has increased ratings in many demographics leading NBC execs to consider more firings to boost ratings, but this surge may be a one-time deal.