Fox To Air New Batch of Live Versions of Broadway Show Musicals on TV
By
Tami Hall
| Posted on May 18, 2017 10:31 AM
Fox is upping its live television musical game with upcoming broadcasts of A Christmas Story and Rent, while NBC has announced Jesus Christ Superstar Live!
---
Fox, NBC, and ABC Build on the Trend of Live Television Musicals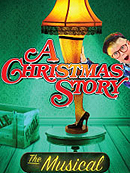 Ever since NBC aired a live version of
The Sound of Music
in 2013 to resounding success, there has been an increased interest in the craze of live television broadcasts of theatrical musical productions. On NBC alone, these have included
Peter Pan Live!
in December 2014
, The Wiz Live!
in December 2015, and
Hairspray Live!
in December 2016. Fox jumped on the bandwagon with the January 2016 production of
Grease: Live
, and they are continuing the trend with a slew of newly announced shows. Specifically, the Fox slate is set to include live versions of
Rent
, the timeline for which has not yet been revealed, and
A Christmas Story
, which is set to broadcast over the 2017 Christmas holiday. As for NBC, next up is a rendition of
Bye, Bye Birdie
with Jennifer Lopez in December 2017, followed by
Jesus Christ Superstar Live!
on Easter Sunday, April 1, 2018. In addition, ABC is following the television musical fad with a taped adaptation of
Dirty Dancing
, which is coming up on May 24, 2017, as well as
The Wonderful World of Disney: The Little Mermaid Live!
, set to premiere on Oct 3, 2017.
On the Heels of "American Idol," Fox Steps Up Their Musical Game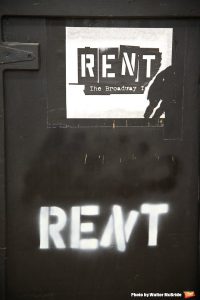 Fox has reaped the rewards of the highly viewed singing talent competition show
American Idol
for fifteen seasons, but the show has concluded its long run on that network, in preparation for a reboot on ABC. Meanwhile, Fox is looking for creative ways to fill the gap in the fare presented for this demographic, and they have turned their attention to live television musicals. Fox's first major attempt in recent years was
Grease: Live
, which aired on January 31, 2016 to positive critical reception and excellent ratings. It is estimated that
Grease: Live
was seen by 12.8 million viewers, which was the most-watched program of that night, as well as the highest ratings for Fox's 2015-2016 season after the second season premiere of the series
Empire
. Encouraged by this reception, Fox has now announced two upcoming live musical treats. One of these is
Rent
, the 1996 Tony and Pulitzer Prize award winning musical written by Jonathan Larson, which was made into a feature film in 2005. While the details including timeline and cast have not yet been announced, this is an especially exciting addition to the live television musical landscape. Furthermore, Fox will air a live version of the 2012 show
A Christmas Story: The Musical
over this year's Christmas holiday in a three-hour event. This musical, which is based on the 1983 beloved film of the same name, has a score by Benj Pasek and Justin Paul (the duo behind
Dear Evan Hansen
), who will compose additional songs for the television broadcast. The book for the television rendition will be based on Joseph Robinette's book, with additional contributions by Jonathan Tolins and Robert Cary.
NBC's Slate Includes "Jesus Christ Superstar" on Easter Next Year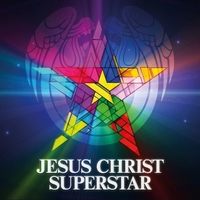 Among the more exciting movie musicals coming up in the next year is NBC's
Jesus Christ Superstar Live!
, set to be broadcast on Easter next year, April 1, 2018. Breaking from the trend of showing one new live musical each December, this year they opted for Easter. Last year on Easter Sunday, Fox aired a live event from Tyler Perry,
The Passion
. The classic rock opera
Jesus Christ Superstar
, with a score by Andrew Lloyd Webber and Tim Rice, premiered on Broadway in 1971 starring Ben Vereen, and earned five Tony Award nominations including Best Original Score, but no wins. The show was then adapted into a 1973 feature film, directed by Norman Jewison and starring Ted Neeley. While casting has not yet been announced, NBC Entertainment Chairman Robert Greenblatt stated that they intend to use as many recording artists as possible, in contrast to actors who aren't known for their singing. After all, the show was originally conceived as a concept album, and then evolved into a stage production, so the music is first priority in this production. If
Jesus Christ Superstar Live!
is a success, then we can expect to see many more live television musicals hitting the scene on more and more networks in the coming years.