Fall Gears Up for Slew of New NYC TV Shows
By
Tami Hall
| Posted on June 27, 2015 3:10 PM
Fall launches new slew of TV shows, including Neil Patrick Harris' variety show Best Time Ever, new hosts for the Daily Show with Trevor Noah and Late Show with Stephen Colbert, and a Dr. Phil show in fall 2016.
---
Neil Patrick Harris' "Best Time Ever" Premieres Sept 15th on NBC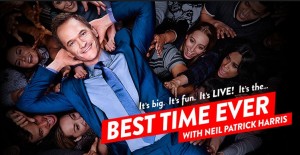 In fall 2015, a lot of changes are afoot on network television. Neil Patrick Harris, the beloved star of stage and screen from such shows as Broadway's
Hedwig and the Angry Inch
and CBS'
How I Met Your Mother
, has a new variety show coming to NBC. The name of this show has been announced:
Best Time Ever
. The variety show will be based off of the British program on ITV called
Ant & Dec's Saturday Night Takeaway
. A teaser was shown during this year's Super Bowl, which thoroughly excited Harris' huge fan base, but the name and premiere date were only announced recently. This past week, NBC set its fall premiere dates and
Best Time Ever
is set to begin a week before the rest of the shows.
Best Time Ever
will launch on Tuesday, September 15th at 10:00pm, after the finale of
America's Got Talent
. For the majority of its run, however, it will be at the 8:00pm slot on Tuesdays. The variety show includes a mixture of comedy, musical numbers, performances, sketches, and celebrity guests, and therefore is suitable for an early evening demographic. The rest of the NBC new programming will start the following week.
"Late Show with Stephen Colbert" and "Daily Show with Trevor Noah"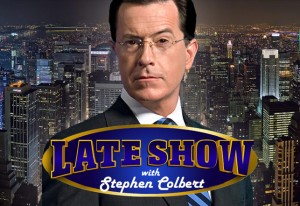 As for late night television, two programs are launching their new hosts this fall. Stephen Colbert, who has been on leave from late night since wrapping up
The Colbert Report
on Comedy Central, will premiere his new part as host of the
Late Show
on September 8, 2015 on CBS. This also marks a summer break for
Late Show
, as David Letterman hosted his final episode of
Late Show with David Letterman
on May 20, 2015. Over the summer, the network opted to air reruns of sitcoms rather than reruns of
Late Show
, so that fans will be eager for the new host after having been without any episodes for the summer. Colbert's first hosts have not yet been disclosed, but he has launched a podcast and website while his writing team is busy conceiving the new show, as well as the Colbert demeanor without the faux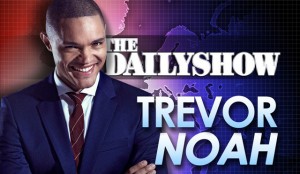 conservative Colbert character from
The Colbert Report
. In addition, the
Daily Show
on Comedy Central will be undergoing a shift in leadership. Jon Stewart steps down with his final episode airing August 6, 2015. After a short break, Trevor Noah will step into his shoes, with the first show airing September 28, 2015. Trevor Noah was a controversial choice for the
Daily Show
replacement, as he is a 31 year-old relatively inexperienced comedian from South Africa. After the announcement was made, there was a bit of a backlash on social media with some fans declaring him a racist and anti-Semite. However, this is likely a resistance to anyone replacing the beloved Jon Stewart, and Comedy Central stands behind their choice of Trevor Noah as a new face on their network.
Dr. Phil to Launch New TV Show in Fall 2016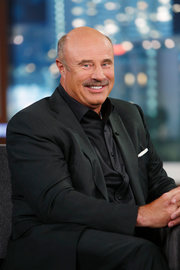 Looking ahead to the following fall, Dr. Phil McGraw, best known just as Dr. Phil, has partnered with DailyMail.com to launch a new syndicated television show. Like much of the content currently on the site, this show will focus on celebrity news. It is not yet clear whether Dr. Phil will be a regular on-camera presence on the show, only that he will appear if the Daily Mail wants to run interviews he has done for his own show,
Dr. Phil
. The producers of this new show will be Dr. Phil, his son Jay, and Carla Pennington, who is the executive producer of
Dr. Phil
. The show will most likely be based in New York, although there are plans to have studios in New York, Los Angeles, London, and Sydney. The new DailyMail show will be distributed by CBS, which also distributes
Dr. Phil
. Dr. Phil declared that he saw an opportunity to create something utterly unique, unlike anything else on TV. Further details are yet to come to describe exactly what this will be.