Cedric the Entertainer Quits "Who Wants To Be A Millionaire?" Upon Its Move to Connecticut
By
Tami Hall
| Posted on July 19, 2014 12:40 PM
The new host of Who Wants to Be a Millionaire is Terry Crews. Upon the show s decision to move its production to Stamford, Connecticut, Cedric the Entertainer departed after only one year as host.
---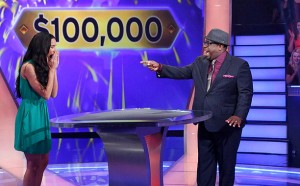 Terry Crews Is The New Host The wildly successful game show
Who Wants To Be A Millionaire?
has been running since 1999. For the past year, it has been hosted by Cedric the Entertainer, the American actor and comedian. However, this stint as host will not continue past the 2013 to 2014 season. Upon the show's decision to move its production headquarters to Stamford, Connecticut (about one hour from New York City), he decided that he could not fit the hosting gig into his busy schedule. As Cedric is simultaneously involved in many television and film projects, he often needs to travel around the country, and the distance between Stamford and New York City made the difference in his ability to commit to the role. In early May 2014, Disney-ABC (which distributes the show) announced that the new host will be Former NFL Player Terry Crews, also known for his role on the Fox sitcom
Brooklyn Nine-Nine
.
A Long-Running Hit Show
The format of
Who Wants To Be A Millionaire?
involves choosing an audience member by asking the whole audience a game question, and then offering a maximum prize of $1,000,000 to that person who must correctly answer a series of multiple choice questions. The questions are of increasing complexity, and the contestant is allowed to use a series of lifelines to help them, including Ask the Audience, Phone a Friend, 50:50 (eliminating half the answers), Plus One (bringing up a friend to help answer), and Crystal Ball (showing the money value of a round one question). In the show's original format, it was aired by ABC and hosted by Regis Philbin. Starting in 2002, it became syndicated and was hosted by Meredith Vieira. Meredith had a very successful run, continuing as host until 2013, when she left to focus on other projects in her career. Upon her departure, Cedric the Entertainer took over the position. Little did anyone suspect that he would only last for one year.
A Win For Connecticut
From 1999 to 2012, the game show was taped at ABC's
Television Center East
studio in the Upper West Side of Manhattan, on West 67
th
Street. In 2013, the show was moved to NEP Broadcasting's Metropolis Studios, located further uptown in East Harlem at East 106
th
Street.
Millionaire
's decision to move its facilities to Connecticut's Gold Coast will create 150 more jobs in the area. Connecticut Governor Dannel P. Malloy has been working to rebuild the state's television and digital media industry, and this is a major success in that regard. Since 2006, the state's Department of Economic and Community Development has issued $365 million in tax credits, which amounts to $1.2 billion dollars of expenditures in film, television, and media production. This Digital Media and Motion Picture Tax Credit Program may be a major reason why
Who Wants To Be A Millionaire?
chose to move its production to Stamford, Connecticut. Another example of a major network taking advantage of this credit program is ESPN, which opened Digital Center 2, a state-of-the-art digital production center for its SportsCenter franchise in July 2014.
The Escalating Career of Terry Crews
Over the course of his football career, Terry Crews played for the Los Angeles Rams, the San Diego Chargers, the Washington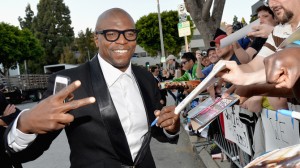 Redskins, and the Philadelphia Eagles. Since transitioning into the entertainment industry, he has become very well known for his roles on
Arrested Development
,
The Newsroom
,
Everybody Hates Chris
,
Are We There Yet?
, as well as a series of Old Spice commercials. Over the past few months, several networks have been competing to get Crews on board for a long-term commitment. The taping schedule of
Who Wants To Be A Millionaire?
will be arranged so as not to conflict with his schedule for
Brooklyn Nine Nine
. Once that comedy concludes its run, ABC hinted they may give Crews an even bigger hosting job than
Millionaire
.