"America's Got Talent" Swaps Howard Stern for Simon Cowell
America's Got Talent got a new judge, with executive producer Simon Cowell taking over from Howard Stern who has been a judge since 2010.
---
Executive Producer Simon Cowell Steps In for Howard Stern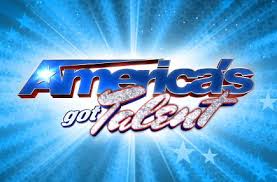 America's Got Talent
is a reality television show on NBC, in which contestants of all talents vie for the most votes from America. With a four judge format, the acts range from singing to dancing to ventriloquism to comedy to acrobatics. Simon Cowell first came to fame in the United States with
American Idol
in 2002, following his British success with
Pop Idol
on ITV. Notorious for his unapologetically harsh judgments on contestants, Cowell quickly became known as the rude judge, which led to his great fame. He has since created
The X Factor
in both Britain and the United States, as well as
Britain's Got Talent
.
America's Got Talent
debuted in 2006, and since 2008 has been offering the winner the chance to have their own show in the Last Vegas Strip, even amateur and unknown performers, with the decision made by audience vote. Since 2009, Nick Cannon has been the host of the show. Since 2013, the judges have been Mel B (formerly of the Spice Girls), Heidi Klum (of
Project Runway
), Howie Mandel (a judge since 2010) – and from 2012 to 2015, Howard Stern.
Howard Stern Left the Show, Saying It Was Torture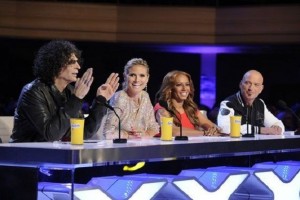 As revealed in full detail on
Jimmy Kimmel Live!
last week, renowned radio host Howard Stern is relieved to have finally left the show after four years of being a host on
America's Got Talent
. With success from Sirius XM radio to book publishing, Howard Stern is known for his unapologetic dissenting nature, not unlike Simon Cowell. And yet, there is one difference between them. According to Stern himself, he was very insecure about his appearance the whole time he appeared on the show, feeling forced to buy very expensive wardrobe and be concerned with his overall look. When Stern departed, the time was apparently right for Cowell to step in. Although it may have the look of desperation to resort to Cowell, as if they couldn't find any other celebrity to take the gig, it was also a job that has been waiting for Cowell anytime he wanted it. At this juncture, all four judges will be not American, despite the show being called
America's Got Talent
, as Mel B and Cowell are British, along with Canadian Howie Mandel, and German Heidi Klum. Furthermore, last season, three of the ten finalists were British on
America's Got Talent
.
Show Will Move to Los Angeles Upon Stern's Departure
America's Got Talent
moved to New York City in 2012 to accommodate Howard Stern's preferences. Now that Stern is off the show, it will relocate to Los Angeles. Cowell said that he always figured the show was more Hollywood, anyway. Auditions are held all over the country, in cities such as New York, Chicago, Los Angeles, Dallas, Orlando, Nashville, Charlotte, Atlanta, Washington, D.C., Boston, Tacoma, Miami, Houston, Seattle, Denver, as well as online. Therefore, the most American thing about
America's Got Talent
is the span of the talent pool. Cowell will take over from Stern, with a clear focus on discovering stars, which is the mission of his franchise.