Alex Rodriguez Set to Host New Reality Show on CNBC
Alex Rodriguez is set to host the new reality T.V. Show Back in the Game, on CNBC.
---
Alex Rodriguez to Host Back in the Game
CNBC has announced that Alex Rodriguez will host a new reality TV show titled,
Back in the Game
. Alex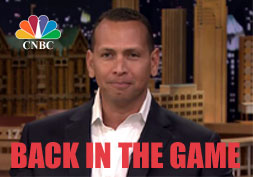 Rodriguez, or A-Rod as he is often known, is a former Major League Baseball player, who will serve as the host for this new television show. The reality show aims to pair financially astute investors with former professional athletes who have lost, or are on the brink of losing, their entire fortunes amassed from their years of playing in pro-sports. The show format appears to be a real-life version of the fictional HBO series
Ballers,
in which the star of the show, Dwayne Johnson, helps manage and plan the finances of NFL athletes, who are often making poor financial decisions during and after their football career.
Is A-Rod the Best Choice to Host this Show?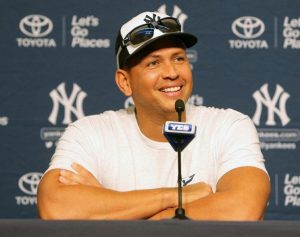 In modern sports, great players are hardly ever great coaches. Michael Jordan, the greatest basketball player of all-time, was unsuccessful as a coach, Larry Bird, another hall of fame basketball player had a moderately successful stint as a coach, but did not have nearly the same level of success as he did as a player. The prevailing wisdom is that, when an individual is so much more talented than the rest of their peers, how can they relate and instruct people who are not talented as they were? The decision to make Alex Rodriguez a pseudo-financial mentor is an interesting one. Over his career, Alex Rodriguez signed three of the largest baseball contracts in MLB history and probably has made more money than the athletes who will appear on the show have ever made combined, so unless his advice is to be as great as he was, Rodriguez might not be able to offer much insight on "how to not go broke", other than being one of the richest athletes to walk to the face of the earth. According to Forbes, the former Yankees third basemen will retire with an MLB record total of $480 million in career earnings. It makes sense to use Alex Rodriguez's notoriety (or infamy) to bring eyeballs to the TV screen, but it begs the question, whether these former athletes will even be able to relate to A-Rod. It is a strange optic, that while these former athletes are in financial peril, Rodriguez is getting paid to host the television show, while collecting $21 million dollars in 2017 from the New York Yankees, as per the final year of his baseball contract. Rodriguez has made television appearances before, albeit they were simply providing analysis during FOX's postseason baseball coverage. Rodriguez has been known to be a bit of a baseball-nut, and it is no surprise he was able to utilize his knowledge of the game to provide good commentary for the viewers on FOX, but it will be interesting to see if he can handle the challenge of hosting the reality television show,
Back in the Game,
that is so far outside his protected wheelhouse of baseball.
Alex Rodriguez's Transition from Baseball Pariah to Baseball's Wonderkid
Rodriguez's legacy as a baseball player is a difficult one to paint. What began as a story of what could have been the best player to ever lace-up a glove, turned into a tale of something much more gloomy. After being drafted in 1993, at the age of 18, to the Seattle Mariners, Rodriguez made his first MLB appearance the following year. In the midst of a great career, in which Rodriguez was on a historic pace to surpass some of baseball's most previous all-time records, Rodriguez left the Seattle Mariners in 2000, as a free agent, and signed with the Texas Rangers. This 10-year $252 million contract was, at the time, the richest contact in baseball history. Rodriguez was traded to the New York Yankees in 2004 and after four successful years with the Yankees, in which he we won the MVP award twice, Rodriguez opted out of his contract. He then signed a new 10 year, $275 million deal with the New York Yankees, once again, making history and signing the largest contract in baseball history at that time. The Yankees then went on to win the world series in 2009.
Alex Rodriguez Early Steroid Use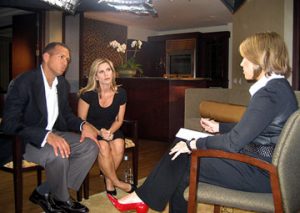 A-Rods career has been dogged by his steroid use. After vehemently denying allegations of steroid use for years, including the now notorious
60 Minutes
denial interview with Katie Couric in 2007, A-Rod has now started to come clean about his use of the performance enhancing drug. In 2009, Rodriguez first admitted to using the drug earlier in his career. This came about after a list of MLB players, who had tested positive for steroids, was published in 2003. Rodriguez later admitted to using steroids during the years of 2001-2004, as a member of the Texas Rangers. He cited the pressure of trying to live up to the expectations of signing the largest baseball contract in history as an excuse for taking the performance enhancing drugs. Although it has later been brought to light that steroids were somewhat of an epidemic during the late 90's and 2000's for many players, the ever-polarizing Alex Rodriguez was never able to shake the public vitriol of lying about it. The aforementioned list contained more than 100 players who had tested positive for steroids in 2003. The MLB had conducted a random survey of players to ascertain whether the league needed a steroid-testing protocol. At the time there were no MLB policies against the use of steroids. In addition to Alex Rodriguez, the list included other notable players such as: Manny Ramirez, David Ortiz and Sammy Sosa. Aside from the 2003 list, over the years, steroid allegations and incriminating evidence has been revealed about other players such as: Ryan Braun, Jose Canseco, Mark McGwire, Roger Clemens and Andy Pettitte (and numerous other lesser known MLB players).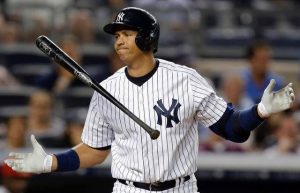 Despite the catalog of MLB players that have been accused of and/or proven to have taken steroids, Rodriguez seems to have taken a disproportionate amount of the public ire. It may be because unlike some other MLB superstars, Rodriguez does not have the career attachment to a team where players feel like the "home-grown" player is their own, and more willing to ignore their ills. Rodriguez is also seen as more of mercenary, jumping to whoever paid him the most and spurning his previous organizations' fan-bases. It may also be the fact that A-Rod so ardently denied allegations of steroid abuse, when other players like Andy Pettitte, chose the path of honesty and seemingly earned sympathy for their use of steroids. It is not clear why some players are given a pass, and others are not, but when you are the highest paid player in the league and you are cheating, you should expect some blow back. Boston Red Sox designated hitter, David Ortiz, who's name surfaced on the same list as Alex Rodriguez, has always denied steroid use, and he remains a beloved figure in the Boston sports market. Rodriguez for all his talent, has never been able to endear himself to baseball fans. Even upon his arrival to the New York Yankees, where he conceded his natural position of shortstop to Derek Jeter, was he able to earn the same adoration that the fan-base had for Jeter. He was not a homegrown Yankee, and with arriving to the Yankees with the largest contract ever signed, the fans always seemed to have unrealistic expectations, even when Rodriguez performed well, it was difficult for him to live up to the hype.
2013 Steroid Allegations: The Biogenesis Scandal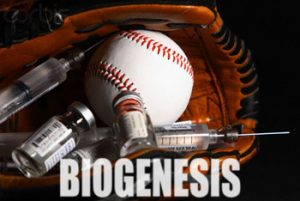 In 2013, Rodriguez found himself embroiled in yet another Performance Enhancing Drug (P.E.D) scandal. Where it was revealed that Rodriguez and several other high-level MLB players recently received P.E.D's from the Biogenesis clinic. After appealing a 214 game suspension, Rodriguez was subsequently banned for the entire 2014 season (162 game ban). Returning for the 2015 season, with many pundits and fans writing him off, Rodriguez bounced back to have a resurgent season. As the Yankees fought for a playoff-spot, Rodriguez seemed to rewrite the narrative as the New York fans who had previously booed him, changed their tune and accepted Rodriguez as their own Yankee, writing his own redemption story, albeit a temporary one, while he knocks the ball out of the park.
A-Rod's Yankees Position for 2017
The following season, Rodriguez regressed. The New York Yankees wound up releasing the veteran baseball player in August of 2016. Technically, Rodriguez was free to sign with any team but chose not to. He was give the position, (or title) as a "team adviser" to the Yankees. The salary for the position has not been revealed, but the Yankees still remain on the hook for the final year of Rodriguez's playing contract throughout the 2017 season. Although Rodriguez "retired" from the Yankees in 2016, he is still in the role with the team's front office. It is unclear how Rodriguez will balance the obligations of being an adviser to the Yankees and the host of a reality T.V. show. Alex Rodriguez currently calls Coral Gables in Florida his permanent residence. Details have not yet been released regarding the filming location and schedule, but given his capacity with the Yankees and his connection with New York City, it has been speculated that
Back in the Game
will have some taping in the New York area.
Executive Producer, Michael Strahan
Michael Strahan, who has been an exemplary example of post career financial success, is the executive producer of
Back in the Game
. Strahan has been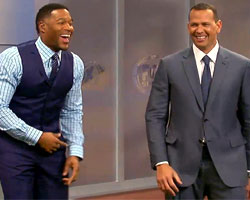 a more prominent television figure now then when he played in the NFL. The former defensive end for the New York Giants hosted the day-time morning show
Live with Kelly and Michael
from 2012-2016, before eventually becoming a cast-member of "Good Morning America". It has been reported that Strahan made approximately $60 million during his 15 year playing playing career. An amount that seems rather paltry, compared to his $20 million dollar salary he currently receives from
"Good Morning America.
In addition to his daily obligation of
Good Morning America
, Strahan contributes NFL analysis for FOX on Sundays, and also hosts
The $100,000 Pyramid
on ABC. Now with Strahan dabbling as an executive producer, it is clear that Strahan has the chops to to provide substantive experience and insight in successfully transitioning from athlete to former athlete. While it seems that Strahan may be a good fit as a mentor for these former pro-athletes, Strahan may not have the time to be involved in the actual show, considering all the obligations he currently has and his show title may be just in name only.