Silvercup Studios to Open New Bronx Location
Silvercup Studios plans to open a new facility in the South Bronx in 2016, which will attract television production both from other boroughs and from Connecticut.
---
New Hub for New York Based Television Shows and Films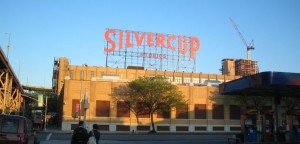 Silvercup Studios, the largest film and television production center in New York City, has been based in Long Island City, Queens since 1983, when it took over from the former Silvercup Bakery in the building. Founded by brothers Stuart and Alan Suna, Silvercup was originally used primarily as a site to film music videos and commercials, but it has become much more predominantly used for television production in recent years. For example, Silvercup is famously the site where HBO's
Sex and the City
filmed their six seasons, as well as the primary site for ABC's
Hope & Faith
as well as FX's
Rescue Me
. Other television shows to use the space over the years include
Girls
,
Madam Secretary
,
30 Rock
,
Gossip Girl
,
Big Lake
,
Elementary
,
Fringe
,
Mad Men
,
The Michael J. Fox Show
,
Person of Interest
,
The Sopranos
, and
Ugly Betty
. With this storied history, the complex is looking to expand and has found its new site in the South Bronx, in the Port Morris area of the borough. The new facility will be 115,000 square feet in size, and operate as a full service studio complex. The warehouse is located at 295 Locust Ave., nearby the Bruckner Expressway as well as the Bronx Brewery. This new facility will be known as Silvercup North, and will open its doors in 2016.
Bronx Revitalization and New York Tax Incentives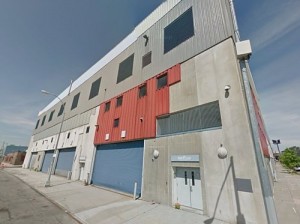 The project is slated to cost $35 million in order to build the new production studios with 50 foot ceilings as well as offices and shops. These facilities will be able to encompasses two-story high sets, and will have the highest ceilings of any facility in New York City. The South Bronx, which has long been a troubled area, is finally entering a period of long-expected gentrification. In 2014 alone, real estate investors put $2.39 billion into the borough, which is 39% higher than 2013 and 55% higher than 2012. This will create many new jobs for New York City, with a lot of temporary construction work, as well as hundreds of additional jobs in the production industry. The Bronx Borough President Ruben Diaz, Jr. is supportive of the new studio, eager both for the economic development as well as the helpful branding of the Bronx image. One of the reasons it is worthwhile for Silvercup to build a new studio is that production tax incentives in New York State are generous at the moment. Though this can change from year to year, New York currently offers producers 30% of their budget in refundable tax credits, up to $420 million allocated for below-the-line expenditures, and $7 million allocated for post-production. This is as long as the production follows all the detailed rules to qualify, including shooting 75% of production in state.
Television Shows Moving to the New Site
Time will tell which shows begin to film in the new Bronx site, but chances are that many will move not just from Silvercup's Studios in Long Island City, but also from other locations including out of state. Many television shows, including some from NBC, are currently filmed in Stamford, Connecticut, where the present tax incentive offering is 30% in transferable tax credit for spends over $1 million, with up to 50% of production days in the state of Connecticut. Provided that Mayor DiBlasio and Governor Cuomo uphold matching the benefits that these shows currently get in Connecticut, chances are that the new Silvercup North facility will bring back some shows to New York.