Elisabeth Hasselbeck Leaving "Fox & Friends"
By
Tami Hall
| Posted on December 06, 2015 2:23 PM
Elisabeth Hasselbeck is departing Fox and Friends at the end of December, in order to spend more time with her family.
---
Co-Host Hasselbeck to Depart Early Morning Show in Late December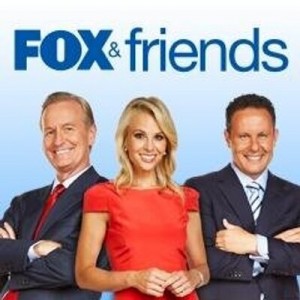 Fox & Friends
has been airing on the Fox News Channel since February 1998, bringing news and opinion stories with a conservative bent to television audiences in the early morning. The show airs starting at 6:00am Eastern Standard Time, beginning with the headlines of the latest Fox News items, and proceeding with a series of segments on current events, interviews with guests of the generally right-wing persuasion, updates with news from correspondents, and entertainment elements. The show runs for three hours, and the weekday show is presented by a series of co-hosts including Steve Doocy, Brian Kilmeade, and for the time being – Elisabeth Hasselbeck. However, after 10 years on the show, Hasselbeck has recently announced that she will be leaving her post as co-host at the end of this month, in order to focus more on being a mom. Hasselbeck has three children with her professional quarterback husband, Tim Hasselbeck. Her daughter Grace was born in 2005, her son Taylor was born in 2007, and her son Isaiah was born in 2009. With the demanding schedule of both parents, Hasselbeck decided to make the traditionally conservative move, as befitting a Fox correspondent, and return to the home to care for her children.
Recently Took a Month Off for a Cancer Scare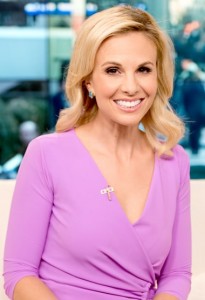 This past month, Elisabeth Hasselbeck was absent from
Fox & Friends
for one month. Though the reason was not provided at the time, she returned saying she had had a cancer scare. This may have been a reality check contributing to her decision to leave the show and spend more time with her children. This is not the first medical issue that Hasselbeck has been public about; she is open about her diagnosis of Celiac Disease, and even wrote a book on the subject called "The G-Free Diet: A Gluten-Free Survival Guide." The book, published in 2009, appeared on several best seller lists. In 2011, she also founded a company that manufactures a line of gluten-free nutritional products for children and adults called NoGii. Hasselbeck's public image has generally been that of a conservative; she was even named one of the 25 most influential women in the GOP by Newsmax Magazine in 2013. However, she says that she is neither a conservative nor a liberal, as both her parents were liberals. Nevertheless, she did introduce vice presidential candidate Sarah Palin in 2008 in Florida, and is generally considered to be a conservative.
A Series of Rotating Co-Hosts Will Fill Her Absence
Upon Hasselbeck's departure from
Fox & Friends
, it has been announced that rotating co-hosts will fill the void until a more permanent solution is found. These could be the weekend co-hosts stepping in, who are presently Clayton Morris, Tucker Carlson, and Anna Kooiman, or it could be a number of other common guest hosts, such as Scott Brown or Peter Doocy, the son of Steve Doocy. However, Hasselbeck will be a tough slot to fill, as she has been excellent for the show's ratings. In her first full month serving as a co-host of
Fox & Friends
, the show's ratings were up 16%, and 22% in the key demographic of 25 to 54 year old news viewers. Still, as Hasselbeck said, she had to make a difficult decision between two great things: her devotion to her career, or her commitment to her children. For now, she is sticking with her family.